Mark Müürsoo
July 16
FAQ by test creators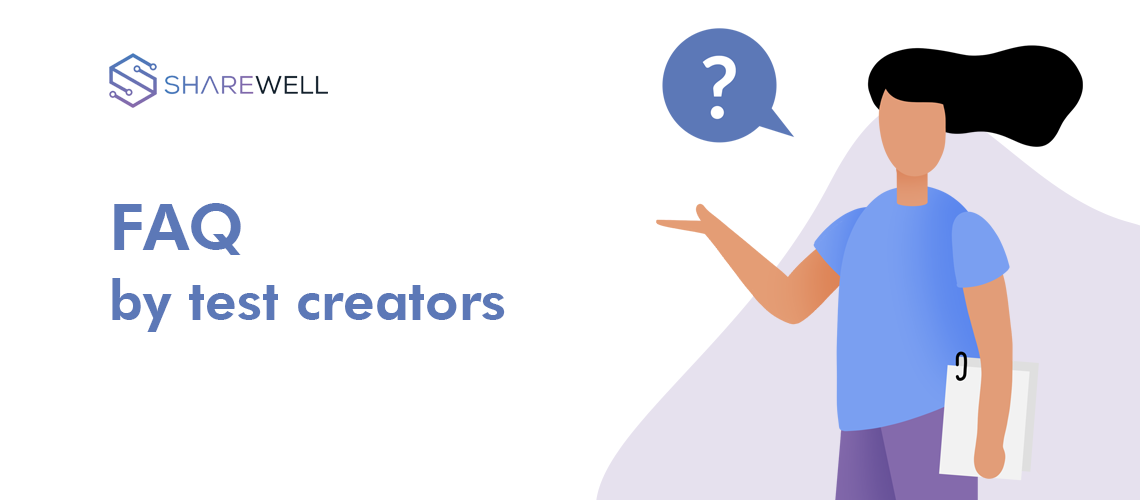 Test creators usually understand the capabilities and resources Sharewell can offer. Sometimes some questions still arise, and we would like to clear them up in this blog post.
We have compiled a series of questions that we frequently run into when talking to test creators. Here are the answers:
What is the most common problem test creators come to Sharewell with?
Companies are looking for answers from their real-world customers. Answers to questions like how does their product look and feel, are their software updates useful or not, and so on. We can bring companies and their real-world customers together and, if need be, help the test creators ask the right questions.
Right now, we can test anything that we can attach to an URL. With Sharewell, test creators usually get all the answers in less than a day, so there won't be a pause in software development processes. This is also great if you like to save time and money, as everything is done quickly – you can find suitable testers sometimes on the same day, get answers the next day and start analyzing on the third.
We also meet businesses that don't even try testing and ship out everything without getting any feedback first. In 2018, businesses lost 350 million USD thanks to bad customer experiences online. This shows us that some things are still lacking and need some work to be done.
How does Sharewell's subscription work?
There is no subscription; Sharewell provides a Pay-As-You-Go model, where you pay only for the results. Everyone has access to all tools and features. You can also test your website or prototype on mobile devices. 
You can also add your own test users to our platform and conduct tests using the Sharewell platform. You simply have to share a test link with your test users.
Furthermore, you can also recruit testers for your research. With filters and screening questions, you will find users that match your user testing needs. 
How confident can I be in finding my target audience from my selected country?
Right now, we can cover about 95% of the target audiences. If test creators need very specific audiences to participate in user interviews, like in the case of Lingvist, we can also do that. To compare, this usually takes a few days to schedule. If you are looking to conduct an unmoderated test, typically, full results are delivered in under 24 hours. 
We have already created and conducted tests in more than 20 countries.
Can Sharewell help me with the test creating process?
Happily! We automatically check all the new tests to see if they are neat, correct, and test users understand the goal of the test. Because it's important that our clients get their questions answered and achieve their goals, we need to make sure that everything is in order.
We have also created easily accessible templates. The questions and scenarios for these templates have been compiled by our UX professionals, who have drawn from their past experience as test runners. You can read more about our usability testing templates in a blog post on the same topic.
Any questions or suggestions about creating tests are always welcome. We can help you create the test goal, formulate questions, or even set the boundaries of your target audience. Just feel free to ask in chat!
Are there any tools that can help me analyze my results?
Right now, test creators get their feedback in video form – you can see the faces and hear the voices as well as the comments of testers. You get to see how the testers navigate your website, click certain pages or buttons, etc.
We also provide timestamps on when certain tasks were completed or how long testers took to get through these tasks.
These videos and audio files can be converted to text, making the information more accessible and more easily obtainable.
These are the answers to some of the most common questions we receive. If you have any burning questions not shown on this list, feel free to schedule a short meeting by clicking here.