Mark Müürsoo
June 17
User testing case study: Lingvist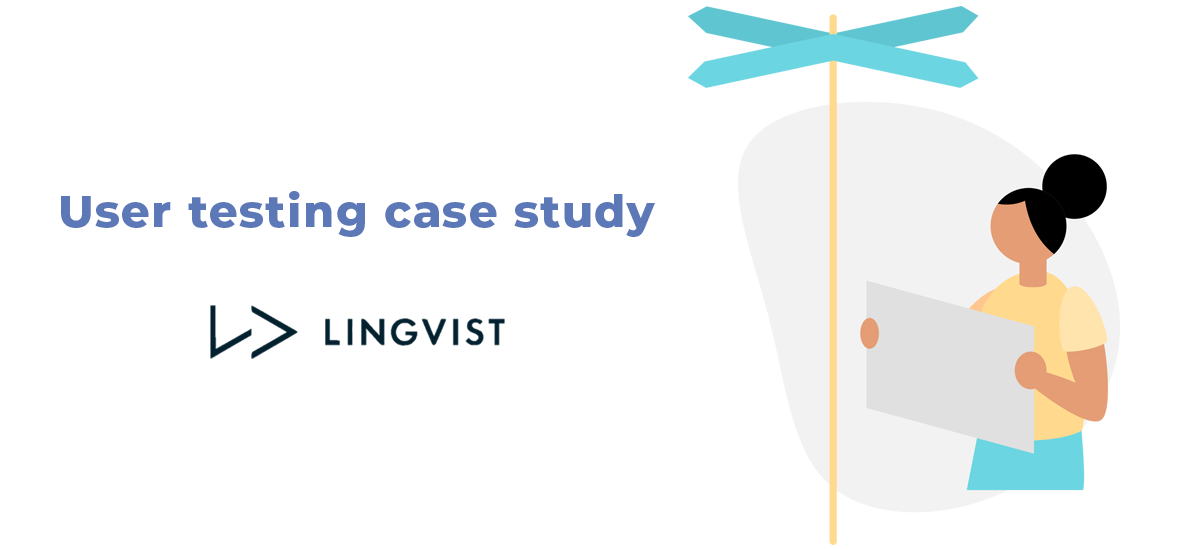 Sharewell has already had a few success stories. Clients come to us with various questions and not only do test users give answers to these questions, they also give test creators valuable extra insight as well.
Often we get complicated questions as well. This was the case with Lingvist, an Estonian technology company that enables people to learn languages online. They have been offering a free beta version since 2014.
Lingvist found out about us thanks to Ajujaht, a business idea competition where we participated. We covered our experiences in a previous post. One of the judges there was a representative of Lingvist. Because they saw our day-to-day activities and presentations, naturally they were interested because they were in need of testing their product.
They had faced problems with finding customer insight from their own users, the main one being that they couldn't find testers that were able to show up at their headquarters. Testers were needed to give insight into the new version of the language application and draw out any problems in customer experiences.
Lingvist had a very specific goal in mind. Not only did they need people to show up at a physical location, but they also needed a very specific target audience of testers:
Test users needed to be iOS users;
They had to be fluent in English;
Testers had to be non-speakers of one of three chosen languages (German, Spanish and French);
Test users had no prior experience with Lingvist.
The last requirement was very strict. Prior experience even meant if you had opened the app before and not even used it. Lingvist wanted to be sure, that the test user should have zero knowledge on how Lingvist performs as an app, so they could start from a blank page.
Before contacting us, Lingvist had started test building already, but eventually got stuck. We gladly helped them out and decided on using an elimination method. We just eliminated the testers, who didn't qualify, from the potential testers pool.
After we had found suitable matches, we offered them to come into Lingvist's office for a test session. This was purely automatic and test users could choose a suitable date and time to come by. This simple process helped us find suitable testers in less than a day. During planning, only one participant rescheduled.
The test has good results as well. Everyone we talked to also showed up. Lingvist got their answers very quickly and in addition, some very valuable insight into their product also. Chosen testers also knew what Lingvist expected from them.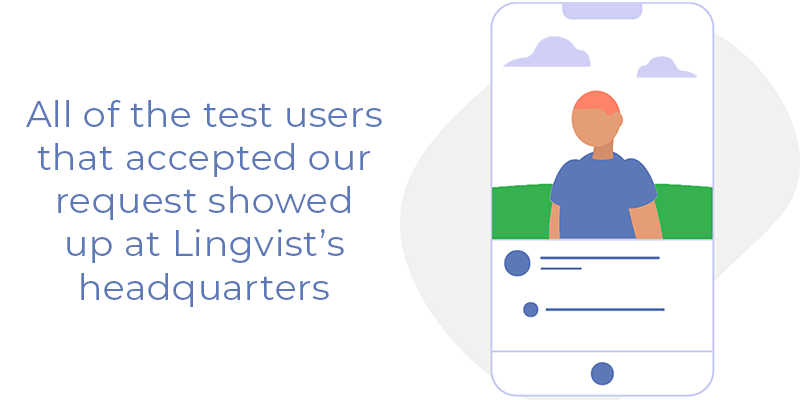 We didn't face problems with absent or uninformed test users. Test users not only gave insight into the topics Lingvist was interested in, but they also questioned the needs for some of Lingvist's developments. The longest session was over an hour. We can confidently say that testers are giving their 100% during tests, especially in ones where they need to physically show up.
With their first successful test, Lingvist gathered valuable insight from our test users and applied this to their product development, making the user experience of learning new languages from an app simpler and better to understand for real-world customers.
Lingvist left their first session with great results and they were happy on how Sharewell could deliver. Our collaboration has reached a point where Lingvist now needs the same idea of a test to be carried out internationally.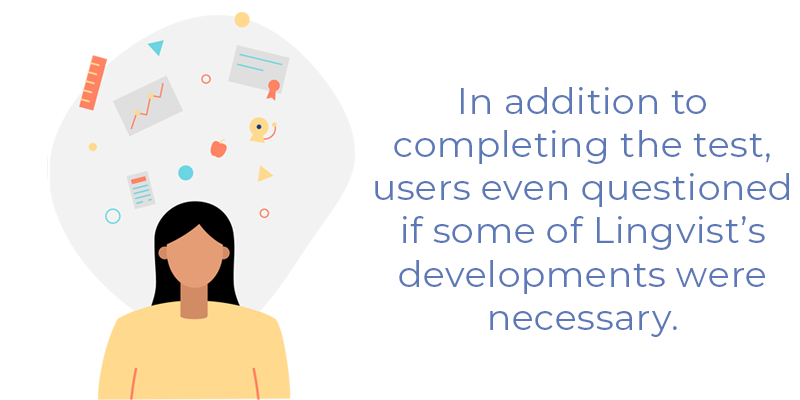 We are now in the process of finding testers from the USA, Germany, Austria, and Switzerland that match our requirements and who are willing to show up at a location and complete the test. Maybe we'll talk about this example of user testing in a future blog post as well.
To sum up our experiences with running this kind of test, we found out that the elimination method helps us find testers in a short time. We mostly work with tests, that are trying to find people who could match an interest or a personal detail, but this time turned 180 degrees and did the opposite. We looked for people who didn't match the selected interests.
In conclusion, Lingvist needed people who were unfamiliar with their service and we delivered. If you have a complex test run in the makings, let us help. We are also open for any suggestions or questions you might have, so leave us your insight at info@sharewell.eu
Find out how to create a test in 5 minutes.
Sign up and get your very own hands-on experience: https://company.sharewell.eu/register