Mark Müürsoo
August 7
Including in-house testers on Sharewell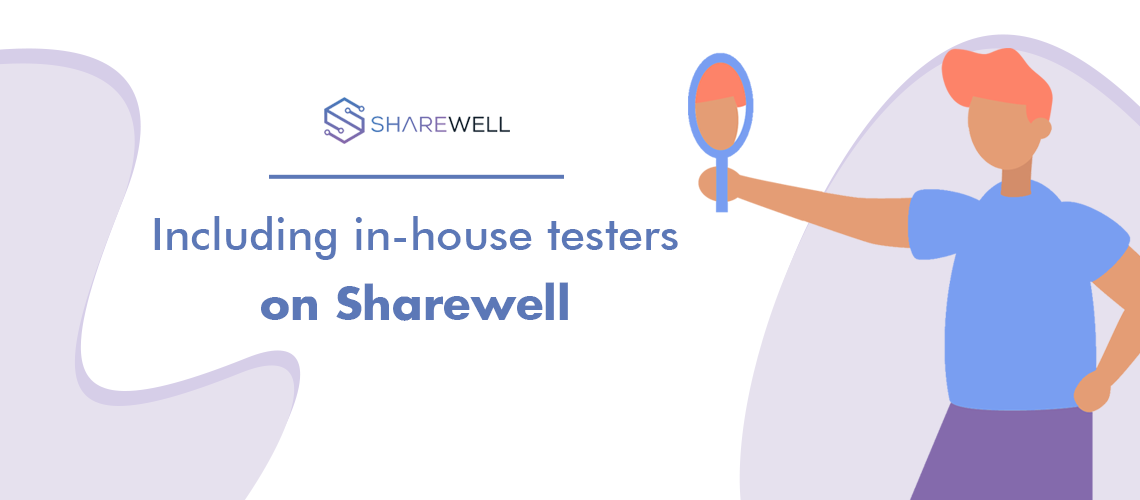 Some newer test creators might have noticed an option to include already established testers on our platform. This includes the network of testers that a company is personally using or has used before, as well as in-house testers.
As we know, both in-house and hired testers somewhat differ. What are the pros and cons when looking for assistance from both of these groups? Also, how can Sharewell help you invite your own testers and hire new ones? Let's take a look!
Differences between inhouse and newly hired testers
As stated before, in-house testers can be anyone that the test creator has autonomously found. This doesn't necessarily mean that the test creator has worked with these testers before. The company has made efforts to find suitable testers, screen them, and even bring them up to speed on what needs to be done. Inhouse testers also include coworkers, partners, or friends. Overall, all of these testers have already been in touch with somebody from the company and have seen some part of the development process, product, or prototype. These testers are already acquainted with the company, the product, and how it works without the need for an introduction. In-house testers usually are biased. This can also serve as a con because fresh testers might have a unique point of view on the whole product.
We have seen companies better other aspects of their product thanks to these test sessions with new testers—questions they didn't set out to ask questions to get answers nonetheless. A new tester can have very fresh ideas, opinions, and views that test creators haven't considered. This has also been the case when businesses test their products in new markets or countries. As we already established, in-house testers are already familiar with the product and its company. In this case, testing things like user flow to see where potential customers click and how they navigate might give skewed results. It is suggested to hire new testers with a fresh pair of eyes to understand how real-world customers would act during their first encounter. 
Inviting your own network of testers to Sharewell
We have made it easy to invite testers to new tests. After creating the test, businesses can invite their own testers via e-mail or send out a direct link. There is no need for the company to create dozens of new accounts and manage them afterward. 
This allows test creators to easily combine their own tester pool with hired testers from Sharewell platform. We have also seen companies use this option, and the results have been great. This way, test creators get fresh insight into their testing goals and also have the comfort of contrasting new testers to their already established tester pool.