Elita Freiberga
March 22
Sharewell vs. TryMyUI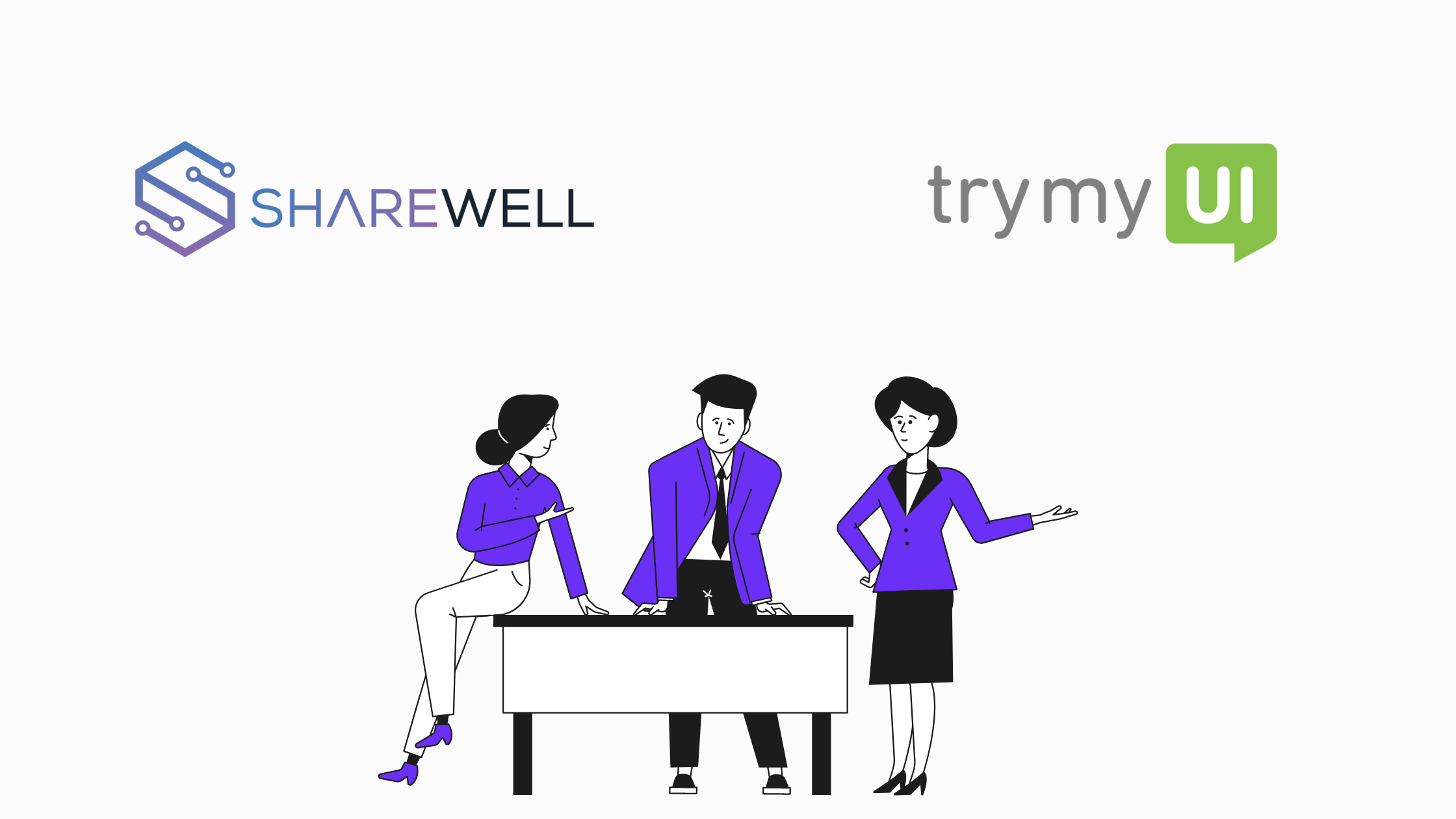 Are you thinking about moving from TryMyUI to Sharewell? We want to make the decision a little easier for you by creating this short article. Numerous factors can affect your choice of a user testing platform, but ultimately, the final decision comes down to price and the available features your business needs.
This article will look at the main differentiators, and hopefully, it will help you choose which user testing platform suits you the best. 
There are 5 ways TryMyUI and Sharewell differ:
Clarity versus credit system
Sharewell offers a simple Pay-As-You-Go model. A fixed price for every test, which makes it very easy to estimate. TryMyUI has pre-buy credits that have different values based on the subscription plan.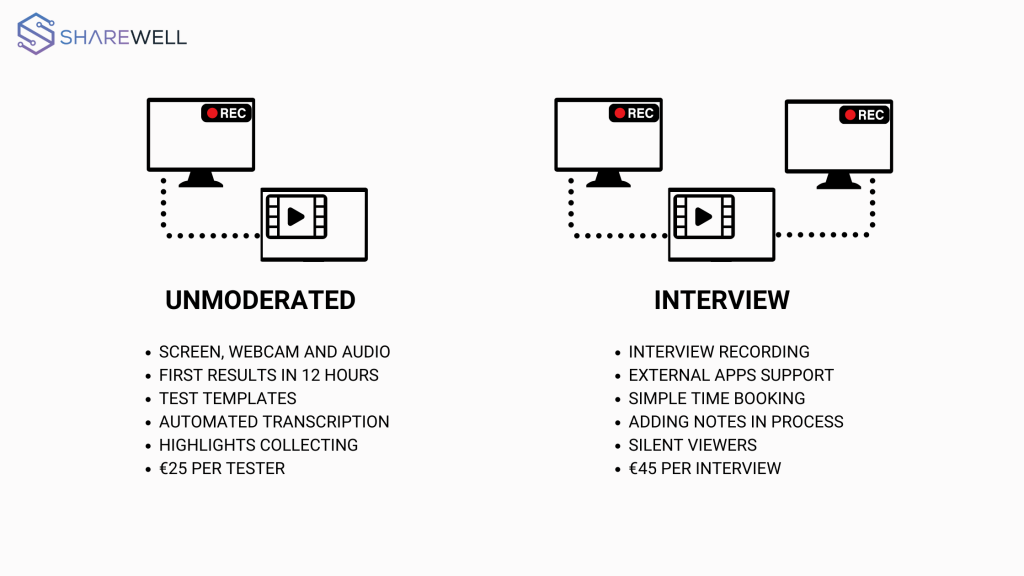 All features included by default
Every feature and tool Sharewell offers is included by default. There is a fixed price for every test. TryMyUI has tiers & different subscription plans that blocks features based on the monthly fee.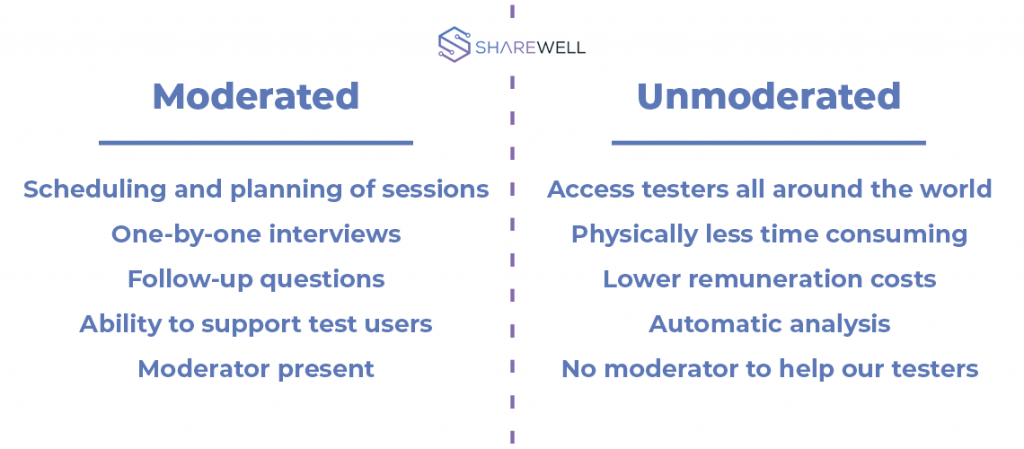 Moderated testing included
Sharewell researchers often conduct interviews as this research method brings better results and gives more control on user testing results. That's why every researcher can do moderated testing combined with an unmoderated approach.
Unlimited own testers usage
Sharewell allows running usability tests with your own testers pool with no limitations. Everyone can create a test and share the test link with friends, colleagues, or pre-built testers database and get as many responses as needed. 
While TryMyUI has boundaries conducting research with your own testers that depend on the monthly or annual subscription plan.
TryMyUI has limited team seats for all subscription plans except the most expensive one (up to 5000$ a month). 
With Sharewell, you can add as many team members as you need to run successful research. 
We are happy to see teams of any size!