Mark Müürsoo
July 31
User testing case study: Aligner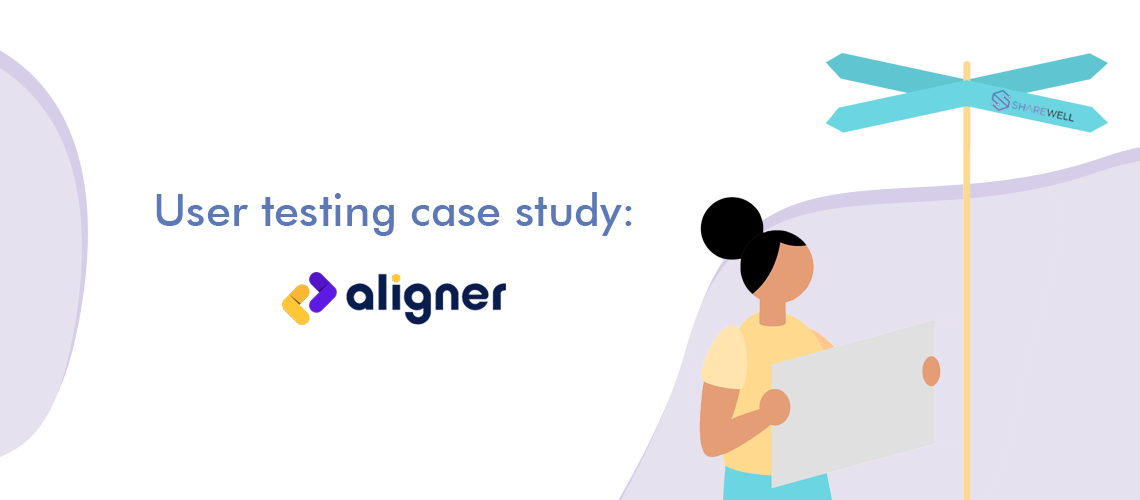 In these case study blog posts, we examine companies using our platform to achieve their user testing goals. Last time we took a look at how Linqvist used Sharewell to acquire customer feedback. Having created complicated rules to find suitable testers proved to be successful as Linqvist had a prolific moderated test. 
Not all user tests have these complications. Aligner set out to test the user flow of their new prototype, and the test also yielded great results. This blog post is about the unmoderated test they ran on our platform.
About Aligner.io and their test creating process
Aligner.io offers online software that allows users to manage documents and content in multiple languages as well as help them translate texts. Aligner simplifies the translation progress by making it 10 times faster than the traditional way of translating.
Options include machine and human translation, with the compatibility of adding texts straight from Google Docs and/or Microsoft Word.
Aligner contacted our team to run tests on their new prototype. The main goal of the test was to see the user flow and understand how users interpret and use different functions. The test followed the steps taken by test users and how easy it was for them to get from point A to point B.
Behind the scenes, it was essential for us to see if Aligner had any problems creating the test in the first place. Basically, we were testing ourselves through Aligner also.
The test-creating process turned out to run without problems. As Aligner created their test with great ease, we could verify that our platform was simple to use, especially for companies that don't run user tests regularly. The test itself consisted of over 10 tasks, which testers had to complete.
For finding testers, the team at Aligner targeted their real-world customers: people, like marketers and creators, who need to translate their content in a fast and manageable way.
Conclusions
The test saw participants from four countries, and Aligner found suitable testers briefly. Additionally, the test was successful, proving that the prototype was straightforward and Aligner could move forward in its development process.
This also confirmed that companies should use user testing throughout their new expansions. If Aligner had received different results, for example, problems in user experience and flow, they could comfortably make alterations in their product without finalizing a problematic prototype. Thankfully, there weren't any surprises, and Aligner could resume its development as planned.
As stated before, we also confirmed that Sharewell was easy to use. Test creators can build a test without support from us.
Finding suitable testers turned out to stimulate the process also. Aligner found their real-world customers in a day or two.
Taking both circumstances into consideration, Sharewell is not only an excellent tool for researchers but also accessible for beginners.
If you are new to running your product tests, feel free to download our free user test checklist. It will help you to ensure you didn't forgot anything.