Sten Kreisberg
April 7
Use your audience to test the product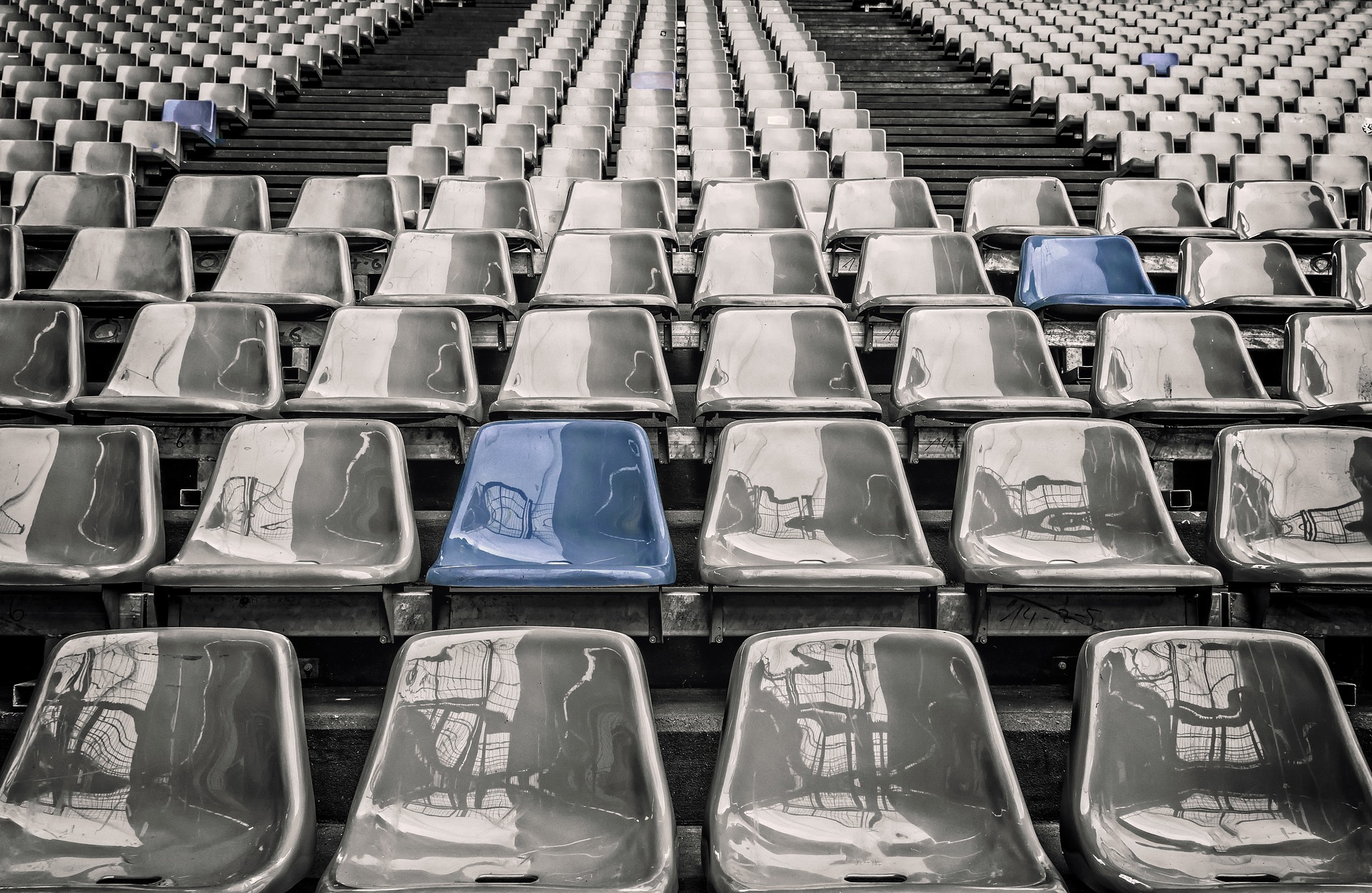 User research remains a very crucial aspect of the product design process. User research allows businesses to meet user goals by addressing customer needs and creating intuitive experiences. Since its inception, the practice of user research has grown from the provision of in-person solutions to including remote solutions too.
The development of this phenomenon stems from two crucial factors: The adoption of remote research has been supported by the availability of more tools that make conducting this type of research very easy. These tools include Sharewell (ours), Zoom, Lookback, and UserTesting. Secondly, remote UX research has been the way to go for remote-only companies such as ours, whose users hail from different parts of the globe. Therefore, there is an expected growth in the variety of research methods as this research practice continues to grow.
We will take you over six critical steps to achieving success in remote research.
Tips for achieving better user testing results
In the past, our team has been able to collect a lot of information and knowledge of user testing and factors that increase its likelihood of success through engaging with our customers on regular intervals and subjecting them to a number of interviews.
In an attempt to develop a tool that serves both researchers and designers, we sought to understand the UC practitioners current needs in terms of user research. Some of the key bottlenecks faced were the complexity involved in getting to prove its value to the stakeholders and the lack of time.
It is in our belief that remote user testing has brought the required solution to drawbacks experienced with conventional in-lab research. Not only is it tangible and fast, but it can also relay the required insights on an as-needed basis.
Learn these six lessons to become a master in remote user testing.
1. Always plan
Poor planning is an issue we have noticed multiple times. You should not overlook the need for planning because remote testing has made things easy for you. There is a need for you to understand that remote testing has its own requirements in addition to the in-person testing requirements.
Therefore, it is important that you begin by developing your user research goals. For example, what you will be looking to examine or the reason you are using customers to test the design.
You gain the ability to set your expected metric goals in all your tests when relying on quantitative usability testing. For example, you might require a task completion success rate of 70% paired with a 2-5% average misclick rate on each screen for all your tests. Additionally, you also get the ability to measure your current design's metrics and benchmark the default design to your current one.
By defining testing goals before carrying out the actual test ensures that both you and your team know what to look for when starting the process. The next step involves working on issues of logistics, such as who does the remote testing when to do it and how to do it.
The 'Who' involves the individuals you will be testing with. They might include external participants or customers.
The 'When' involves the tie or day the testing is scheduled to happen
The 'How' involves the type of test you will carry out. You can choose to either perform a moderated test or an unmoderated test.
The next step involves working out the content for tests to be carried out. If you choose the unmoderated testing, you will have to write the task prompts, which your users will have to go through. If you decided on moderated testing, you will have to write the same tasks in addition to survey questions that you would like your users to answer.
User test preparation remains a crucial step when viewed from a logistical perspective.
2. Ensure that you start gathering participants from the word go
An evaluative user research aims at discovering any interaction and usability issues. Therefore, involving users in the design stage ensures that your product addresses the needs of the real user before any other solutions can be developed.
In building our product, we have come to learn that the inclusion of users in the design process is crucial in getting to understand what they require and ensure that their feedback is included in the design at a much earlier stage.
We reach out and interact with our customers through a number of platforms such as email, a community and social media page and through the live chat feature on our website. Through this, we have noticed that when a customer requests a certain functionality or feature, he or she will be more than willing to participate in a few testing questions and even provide insight to some question we might have. Therefore, anytime we have a product in the making, we pick the brains of our users and gain lots of feedback in return. We can either schedule a short call or have them send a link that will direct them to a platform test and the results are often available for collection by the next day.
In utilizing this process, we have managed to reduce wastage on both money and time by building features that will not work well and will necessitate the need for a later construct.
It is highly advisable that you get participants in advance, prior to the actual testing. When the time comes for the actual testing, you will be surprised that after asking for help how many will be willing to help.
If acquiring direct access of your customers is not in the list of your options, you should start looking for an external solution. For example, you can use user-testing tools. These offer you pools of participants that you can recruit from. The tool will also provide you with filters that can help you identify users based on certain demographics.
Therefore, you do not have any reason not to test. Whether friends or colleagues, these will be better than not having anyone to test with.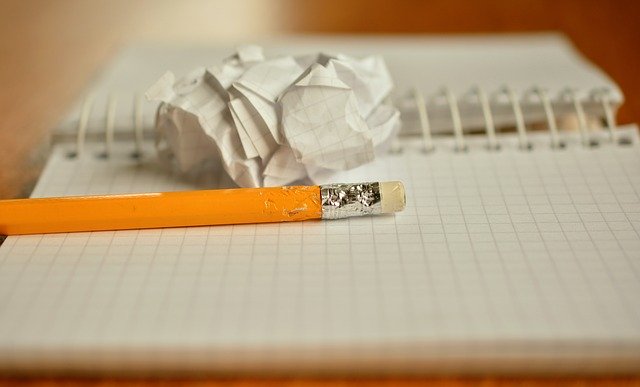 3. Ensure your writing is clear and concise
The process of creating a user test involves writing survey questions and tasks to act as a guide for the participants and will help in achieving better results. Example of task prompts include:
Using your Google account to sign up
When signing up on a website. Use your Google account to complete the sign-up process.
Updating your credit card details
When your payment information required updating. Use new credit card details to update your account.
When writing the tasks, ensure they are clear to avoid issues of vague interpretation. Your wording shall matter and especially if you are using a remote unmoderated user testing. You have to ensure that all your ideas are easily comprehensible since you will not be physically available to give out an explanation.
Before you can use your prompts, ensure that someone else gets to review them. This is because, when you are working closely with a product, you are bound to make the mistake of assuming the users are more familiar than they are, which can lead you to sacrifice clarity.
You want your writing tasks to convey to the users what is required of them and ask effective survey questions. These will be critical in getting you the required insights from your user remote testing. You will get back what you give out.
Your questions and tasks should avoid any leading words.
All your tests should avoid the use and incorporation of any leading words. Be clear as to what you require of the users without offering any precise instructions.
Add friend
You can look up and add you, friend, by searching their name using the search bar and clicking the +Add button located at the top bar to invite them.
In the above example, the problem is clear since it is an example of a purpose. However, while you might get users to complete that task due to the detailed instructions, the results will be misleading. If you are on the lookout for a better way for users to complete the set goals, it is advisable that you opt for open-ended questions since they leave room for the user's actions.
An example involves carrying out tests in an aim to get users to purchase a subscription either through your blog, Account settings or from your landing page. Gaining such insights will be critical in supporting your comprehension regarding how users often navigate your product.
Ensure your questions are similar to something like: Would you purchase a subscription for product Y?
After the question, observe how they will go about completing the task. The goal is to see them in action and get to understand their course of action. Please take note of the language factor and the role it plays in acquiring the insight from the users.
It is important to note that your users shall not be guided when using your product after purchasing it and therefore no need to provide guidance during testing.
4. Only one flow should be tested per task
We have noted that the participants are slated to forget what they are required to do in the case of a complex task. Such users will be asking for instructions after the completion of each test and is a very common phenomenon that applies to both moderated and unmoderated testing.
One recurring theme you might have noticed through all these tips is ensuring that you keep things simple. Therefore, it is imperative that you break down the bigger tasks into two or three smaller tasks if you are looking to get your users to focus on a single task a time. In doing so, you get to deal with issues of unnecessary complexity and get more results since the users will be more willing to finish the test.
By testing one user flow per task, you can ensure that you deal with the challenge of instruction overload. One user flow per task ensures that your testers are informed on what to focus on.
Assigning each task to a specific goal ensures that you get to learn whether users can rely on the existent design in achieving that specific goal successfully.
5. You should keep your tests short
The use of unmoderated testing can tempt you to try almost all aspects of an interface within a single session. However, it is important that you keep your tests very short.
There is a high correlation that exists between the length of a test and the rate of completion. Therefore, the longer a test is, the more likely your users will drop off along the way. When it comes to remote unmoderated testing, the last thing you want is to have your users abandoning your tests for such 'wrong reasons' such as how long your test is.
Research has shown diminishing numbers in the global attention spans. Therefore, even if your users agree to be part of your testing session, having it go for too long will discourage them. Ensure that you are on the lookout for your user's time by keeping your tests short. If your test involves users reviewing various elements, ensure you classify them into categories and focus on a single category for each usability session.
Your product's scope of the design should act as a guide to organizing the user testing sessions. For example, if you will be testing a new interface on an existing web page, your user testing can be done in a single session. However, if the product or feature is totally new and would encompass a complex user journey, it would be best to break done and separate your sessions.
You can divide your user testing sessions through the creation of different user tests that are specific for each step of the journey the user will have to go through.
The following is an example of a simplified user journey for an e-commerce website together with the corresponding touchpoints:
Users will use the site categories to search for the desired product
Users to view the details and pages of the desired product
Users to pay for and order the product
User to receive a confirmation for the order
The touchpoints with dedicated designs will be grouped into
Website search and category (1)
Product page (2)
Ordering and checkout (3)
Confirmation (4)
You can use these categories to serve as the basis of your testing session for the design process of a new feature or product. Additionally, if your team relies on product or sprint cycles, you can plan to have every testing session coincide with the end of the spring cycle as described by the popular design sprint methodology.
Ensure that you keep your users focused and tests organized by grouping the usability sessions based on sprint, feature or product.
6. Pilot testing your user test
Ensure your test works as planned before you can share it with your users. There are moments when challenges stem up from the designated tool of choice or the prototype. You should ensure they are fixed right away.
Therefore, it is important that you perform a pilot test on your test with your colleagues, who will help point out areas for improvement or the existence of ambiguities.
We do advise that when looking to carry out user testing, you send the test in batches and monitor their performance for the first bunch of users. This will help you sort out unforeseen issues regarding technicalities and unclear phrasing before the test happens.
Remote testing relies on technology to give you the required insights. However, more often than not, technology will often fail us. Getting your results will be derailed with such issues as low-battery devices or the lack of a stable connection. Therefore, when planning your session, ensure that these factors are accounted for and have your connection and device beforehand.
Both testing and design are iterative processes.
As we started the article, we pointed out the importance of user research in the product design process. By using remote user research, design teams get access to an effective way that lets them discover and collect consumer insight regardless of their location.
Both big and small companies have the opportunity to strategically advance their design processes. However, such advancements are only slated to occur if design operations such as user testing are approached iteratively as testing and design take a huge deal of your time before you can get it right.
Therefore, whether you refer to it as increasing your employee know-how, tooling or the scaling process, having a compounded effect across all the chosen design practices will build up your company to experience success.