Simple builder helps to build the test plan fast and easy. Define test requirements, tasks and questions, hire testers and setup budget.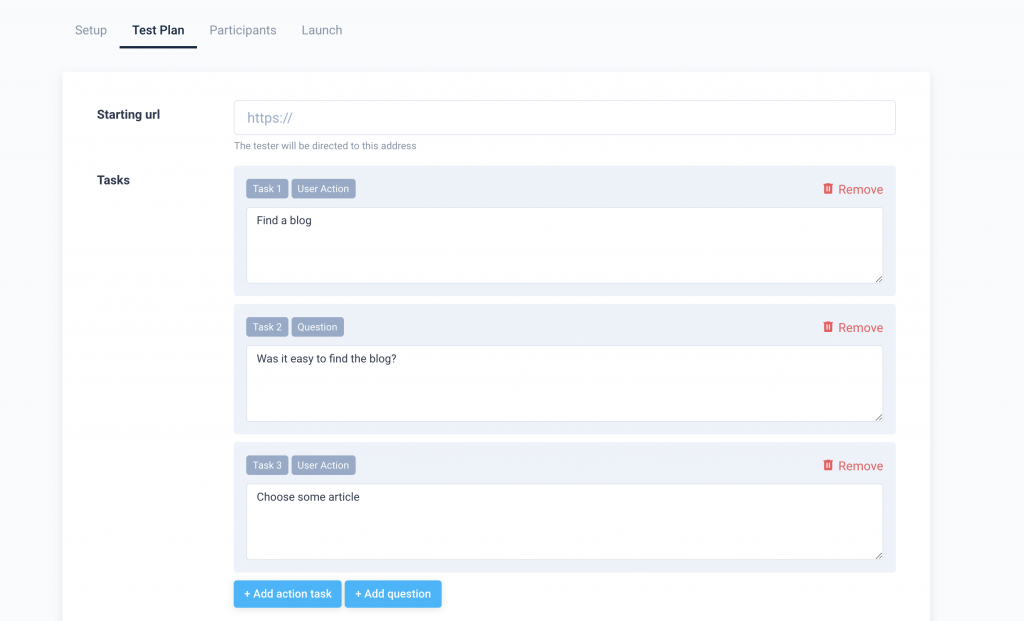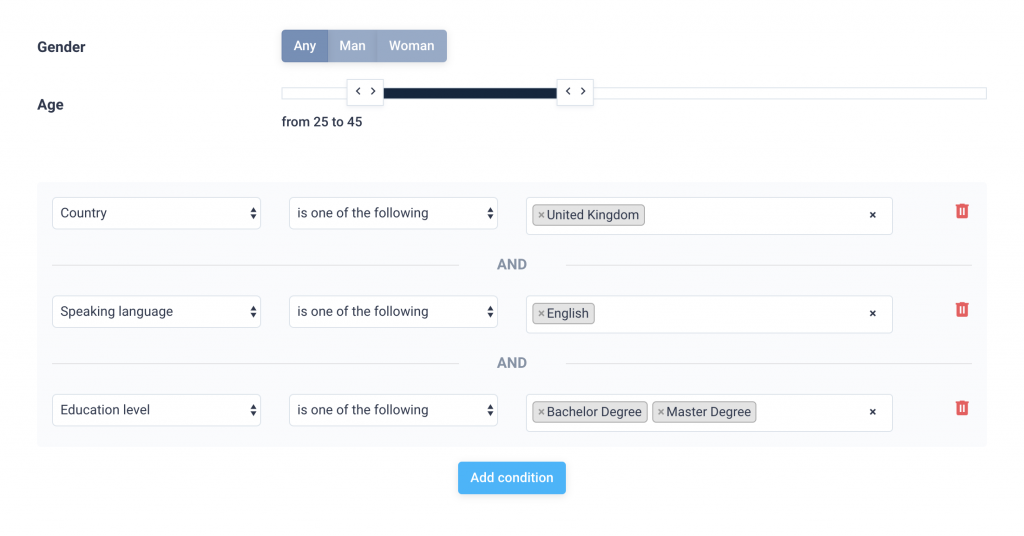 You define what type of testers you need – we bring it to you. Search by gender, age, languages, location, working and personal life criteria.
See how customers
use your product!
Sharewell provides a set of videos where testers touching the product finishing the set of tasks you prepared. Watch how real users behave, what he likes and what he is struggling with.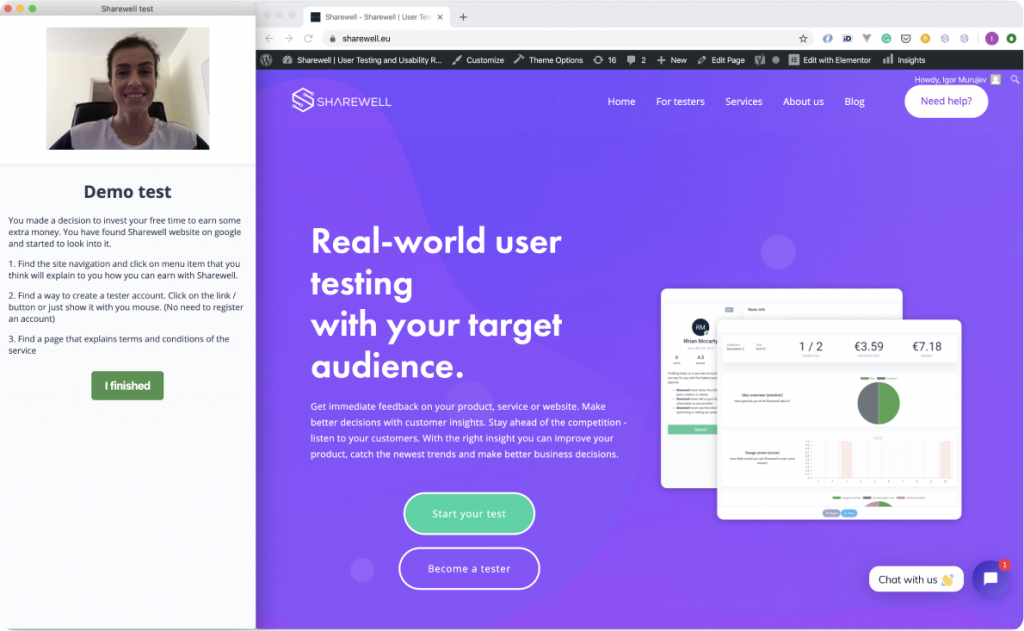 Sign up know and we'll get you the right answers from the right people.