Elita Freiberga
March 24
Sharewell vs. Maze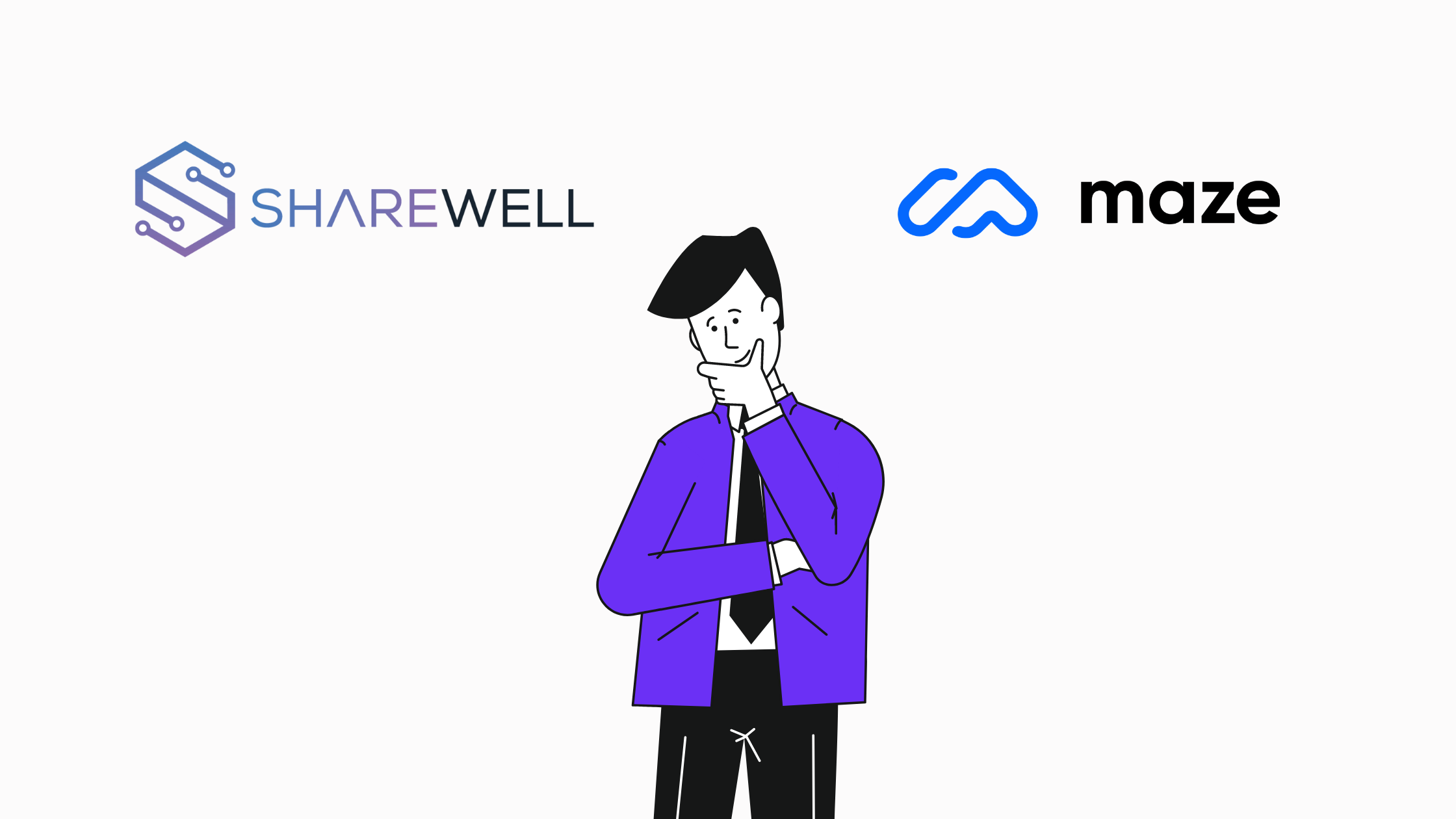 It's time to compare Maze vs. Sharewell for UX design testing to determine which tool will be your ally in making an excellent product for your users. You are in the middle of developing a stellar product. You're at the stage where you need to revise your UX design and fix issues before launching your product. But how? Which tool will be your ally in this process? If you want to compare Maze vs. Sharewell, read this article to learn more about these tools.
Maze vs. Sharewell. What are the main differences?
Sharewell offers more than 20 000 pre-sorted and pre-screened testers that you can recruit with a few clicks. Maze doesn't provide a testers pool, and you will be forced to solve participants' search problems on your own.
In Sharewell, we capture the participant's screen, camera, and voice, so at any time, you can see whatever happens during the test and make your own conclusions. In contrast, Maze provides algorithms that track your prototype and compares the outcome to pre-defined expectations you set during the test building process.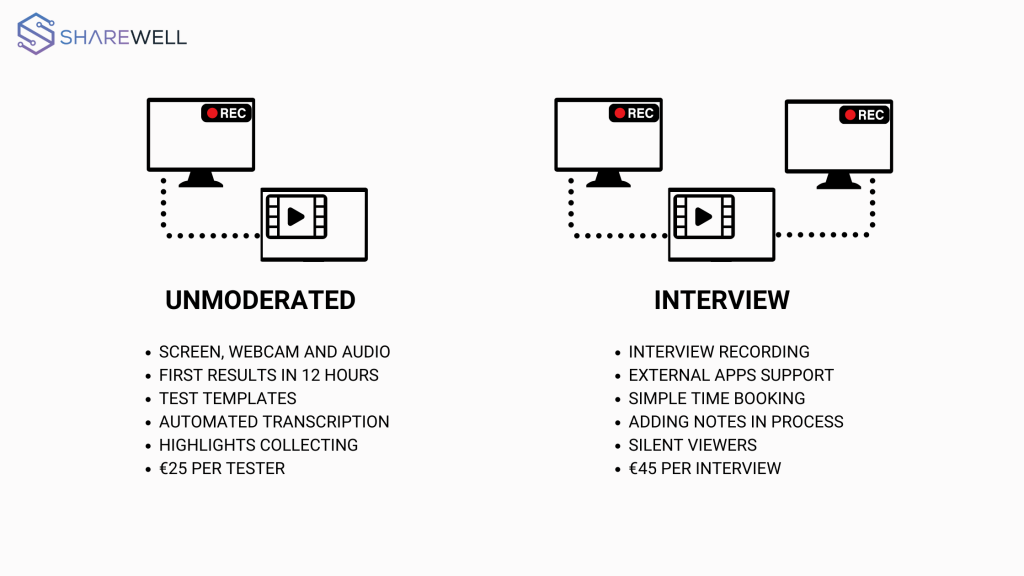 In Sharewell, we know that sometimes interviews bring better results and give more control on user testing results. That's why we offer moderated testing options and allow you to combine them with an unmoderated approach.
Maze offers 10+ team seats only with the most expensive monthly plan. 
In Sharewell, you can invite any number of your colleagues.
It's essential to determine what you're looking for in terms of finer details and then see how the two options stack up against each other. Hopefully, this post has shed some light on this issue. Sharewell is a solid choice if you plan to hire testers and conduct interviews. It provides the best value in its class. It's a perfect choice if you need advanced features that are easy to use—and its price just can't be beaten.