Elita Freiberga
March 22
UserTesting vs. Sharewell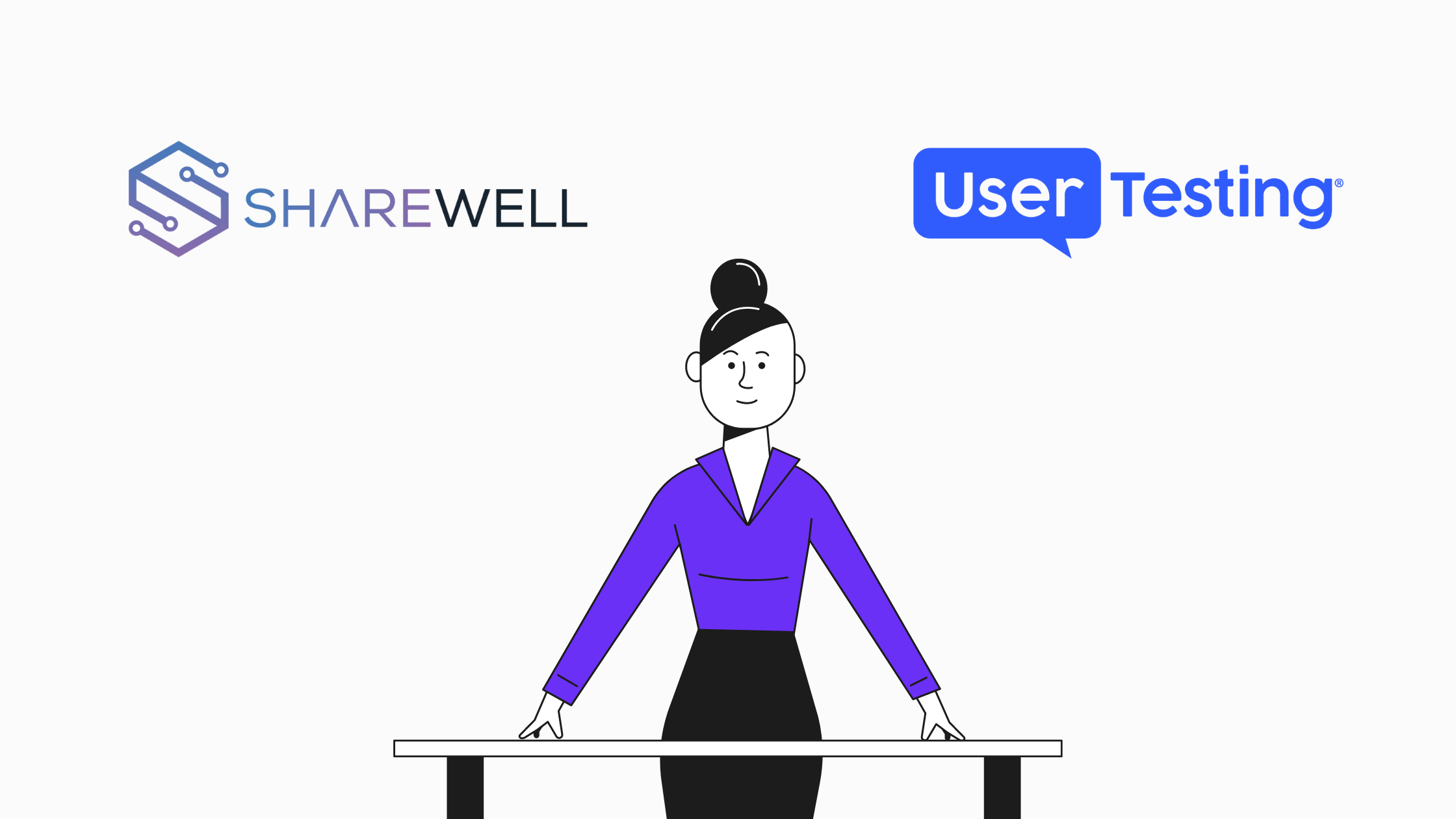 Usertesting has many alternatives, and Sharewell.eu is one of them. Numerous factors can affect your choice of a user testing platform, but ultimately, the final decision comes down to user convenience and the available features that your business needs. This article will look at the main differentiators, and hopefully, it will help you choose the right one for your research needs.
There are 6 ways where UserTesting and Sharewell differ:
1. Effortless vs. long onboarding
With Sharewell, you can sign up with a 5-seconds action and conduct tests immediately. In contrast, the onboarding process with UserTesting takes a lot of time because it consists of a mandatory demo call and a long sign-up form.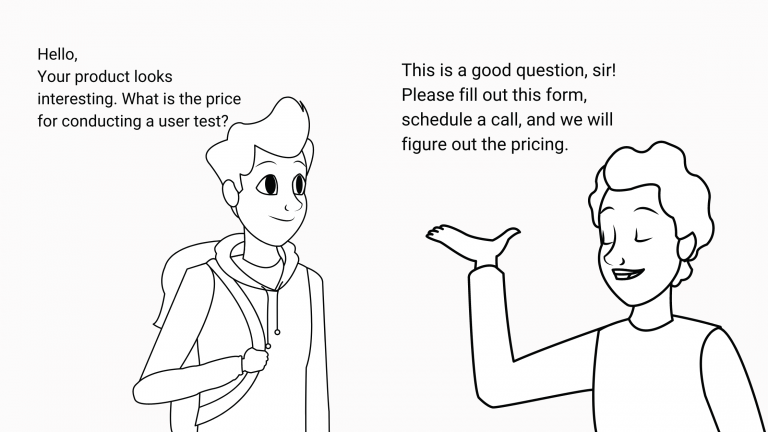 2. Transparent pricing with Sharewell
Sharewell offers a simple Pay As You Go model. A fixed price for every test result makes the planning of annual budgets simple. In comparison, it might be a little complex to understand UserTesting pricing. They provide yearly contracts that are split into tears and might be hard to adjust for your needs.
Along with basic age, gender, and location filter, Sharewell allows finding test participants by working industry, status, and salary range. You also can quickly find and hire hard-to-reach participants with screeners. Moreover, every feedback received from the test users is validated by Sharewell Quality Assurance team. As a result, you receive qualitative feedback paying less than with UserTesting.
4. Unlimited own test user pool usage
Sharewell allows running usability tests with your own testers pool with no limitations. Everyone can create a test and share the test link with friends, colleagues, or pre-built testers database and get as many responses as needed. 
UserTesting has a limited size of your own test users based on the chosen subscription plan.
While UserTesting platform is focused on English-speaking tests only, with Sharewell you can run user tests in any language. Find participants who speak in any of almost 100 different languages or a combination of them.
6. Personal business support
Our team will help you with any aspect of testing while UserTesting offers business to support only for the more expensive plans. Sharewell gives business support to every account creator.
Finalization of UserTesting vs. Sharewell:
Numerous factors can affect your choice of a user testing platform, but ultimately, the final decision comes down to user convenience and the available features your business needs.
We strongly believe that both platforms have their strong sides. Sharewell allows you to run tests right after creating an account and shows transparent pricing, allowing you to plan user research budgets. UserTesting is an excellent tool for big corporations with an extensive design and research department and IT department staff. And it is true, UserTesting has a larger testers database (in the U.S.) while Sharewell database has more (probably) test users in Eastern Europe. But what is important are the results!
 Sharing feedback is essential to implementing improvements in user experience, whether you're an entrepreneur or an in-house designer at a large company. Both platforms offer valuable services, and with careful evaluation of each service's offerings, you can find the perfect fit.