Anastasiia Paskar
September 19
Top 10 UX Conferences In 2022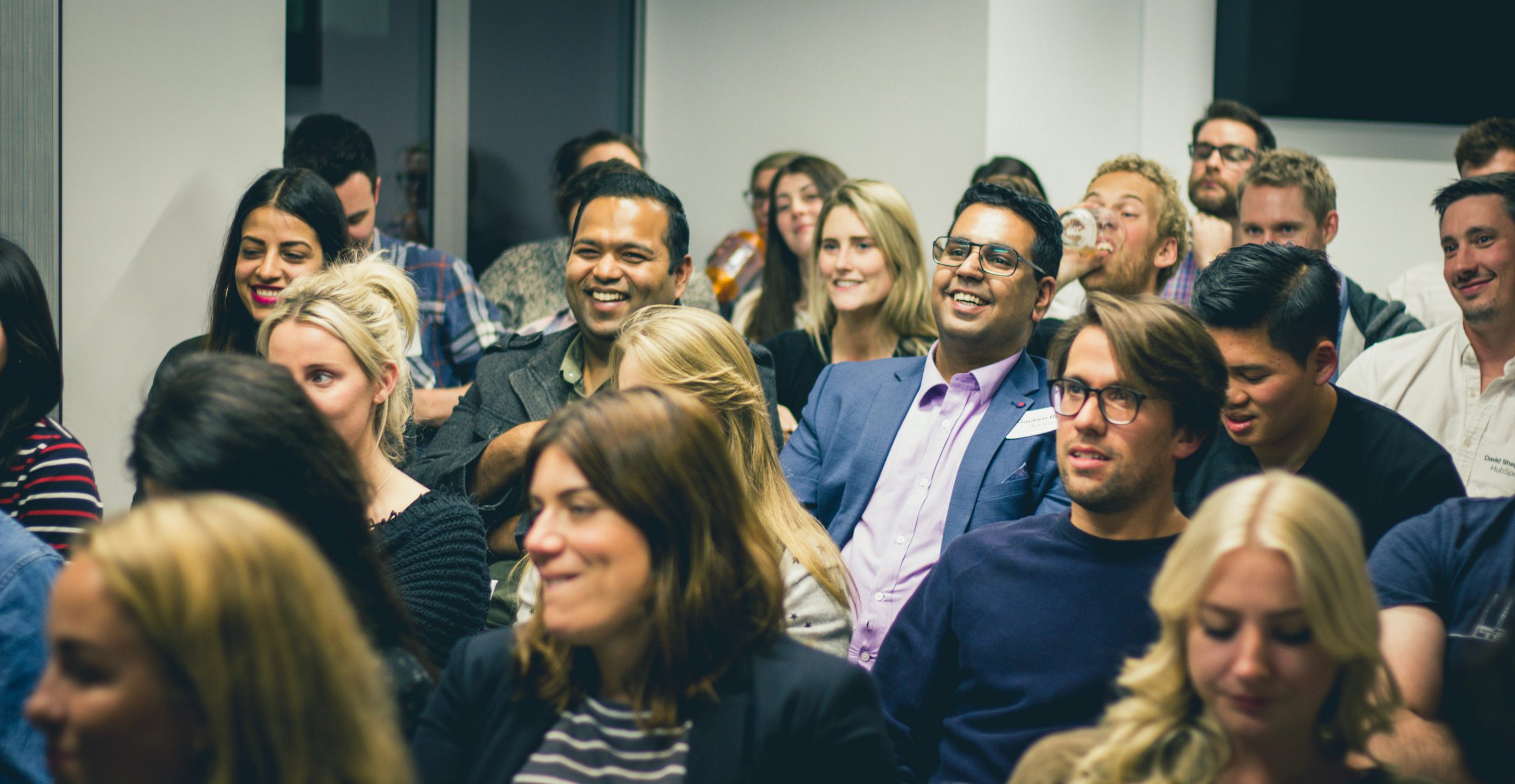 If you're a user research thought leader seeking a platform or maybe you just remembered that your company offers an annual learning and that benefit is suddenly burning a hole in your pocket – whatever the case if you're looking for a list of the best upcoming UX conferences, you're in luck! UX conferences are traditionally a place to learn from the best, improve and develop professionally, as well as work on your skills. This list of conferences includes dates until the end of the year! Some of these events are specific to user research, while others address research alongside other topics in UX, product, and design. So, below you'll find the top 10 best UX conferences and networking events to attend over the coming year:
1. eCom Design Summit
Date: October 19, 2022 (London), October 25, 2022 (Online)
Where can I attend?: The Cavendish Conference Centre, London & Online
eCom Design Summit website: https://techcircus.io/en/events/ecom-london
E-commerce is ever-changing. Don't get left behind while others are keeping up with the evolution of e-commerce within their industries. At eCom Design Summit, you will learn the very practices put into place and made popular by the industry experts who designed them for the world's top brands, including Samsung, Gumtree, Farfetch and more.
Learn the core design practices that expert speakers have used themselves to reach their audience through leading digital products. Discover industry-proven methods as look at the ever-developing landscape of online retail, leisure, and travel.
2. Amuse Conference
Date: Oct 5-8, 2022
Where can I attend?: Online
Amuse website: https://amuseconf.com/
The first two days of the conference will be dedicated to many conference talks. And the two other days will be packed with interesting workshops for you to attend. There are tons of amazing speakers that we are waiting for this year. But those we are most excited about are the Lead of UX at Google, Rachel Ilan Simpson, and the head of Design at Adobe, Doug Powell. 
3. Shaping finances by design (George UX Conference)
Date: Oct 10th, 2022
Where can I attend?: Virtual & Vienna
George UX Conference website: https://ux-conf.george-labs.com/
Specialized UX design event with visionary experts, creative peers, and international top speakers. So, connect, exchange ideas, and gain insights into user experience, design processes, and the most important thing: completely focused on finances.
The event will be hosted in the beautiful city of Vienna for a limited in-person event, the agenda is sharp, and the speakers are top. But most of all, the George UX Conference is your opportunity to meet, engage, and connect with other designers working for financial services!
4. UXDX EMEA
Date: Oct 12-14, 2022
Where can I attend?: Hybrid; Dublin, IE & Online
UXDX EMEA website: https://uxdx.com/emea/2022/
UXDX will also hold an event closer to Europe, directly in Dublin, Ireland. So get your leprechauns ready, find a clover (so much for cultural stereotypes), and get ready for one of the biggest events in UX conferencing known to humankind. However details are not yet known but stay tuned. They are sure to announce the speakers soon!
5. Interact London 2022
Date: Oct 14, 2022
Where can I attend?: In-person; London, UK
Interact London website: https://www.interactconf.com/
The headliner of Interact London 2022 will be Melanie Yecken – Lead of Google UX Design, with many more familiar faces alongside her. This year's theme is set to be Designing Tomorrow.
6. PUSH UX 2022
Date: Nov 3- 4, 2022
Where can I attend?: Munich, Germany
Push UX Website: https://push-conference.com/ux-2022/
PUSH UX 2022 is the tenth edition of the annual UX conference in Munich, Germany. It will be a 2-day in-person conference filled with inspiring talks and hands-on sessions.
The conference is the largest event for UX professionals in the German speaking (DACH) region. While bringing together 600+ guests and world class speakers from IDEO, Uber, Mozilla, Amazon, Mailchimp, Google, Bosch and more, to discuss design, craft and inspiration for UX, Product, Research and Creative Technology.
7. UX Brighton 2022: UX and Product Management
Date: Nov 4, 2022
Where can I attend?: In-person; Brighton, UK
UX Brighton website: https://www.tickettailor.com/events/uxbrighton/362453
UX Brighton 2022 will take place in Brighton Dome Central Hall and look at the relationship between product management and UX design. However super early bird tickets have already been sold out. The lineup is not yet known. 
8. Tech Up For Women NYC Conference
Date: Nov 15, 2022
Where can I attend?: New York City
Tech up for women NYC website: https://techupforwomen.com
A collaborative hub for the advancement of women through greater technical knowledge. They provide ways to find new resources, tech products, and services. Even more you can explore new tech trends, education, and networking opportunities to take the fear factor out of technology.  
9. An Event Apart
Date: Oct 10-12, Dec 12-14, 2022
Where can I attend?: Denver, San Francisco the US
An Event Apart website: https://aneventapart.com
An Event Apart is the premier web design conference for UX & front-end experts. It's the best place to step out from behind your desk and join your peers for 3 intensive days of instruction on web and mobile design, best practices, and creative inspiration.
10. SOCAP 2022
Date: Oct 17-20, 2022
Where can I attend?: Denver, San Francisco the US
SOCAP website: socap22
SOCAP convenes the largest and most diverse impact investing community in the world. For more than 15 years, the SOCAP conference has been the flagship event and leading convener in the impact economy. Gathering more than 100,000 people since the first event. This is the largest, action-oriented gathering where investors and entrepreneurs come together to accelerate progress against the world's challenges through market-based solutions.
Ready to learn?
So, which one of these UX conferences are you most excited about attending? With these top 10 picks, you can really get into UX with the "best of the best" industry professionals. Learn and share your knowledge with some of the best UXers in the industry! If you want to learn about UX we also recommend taking a look at our list of Top 10 Books: Recommended By UX Experts.

If you are already familiar with the basics of UX, you can always try Sharewell. A tool for everything UX related in one place. Register now for two sessions for FREE. And if you want to learn more about UX, and our tool, check out more articles on our blog!