Mark Müürsoo
June 25
Sharewell now offers a way to test mobile sites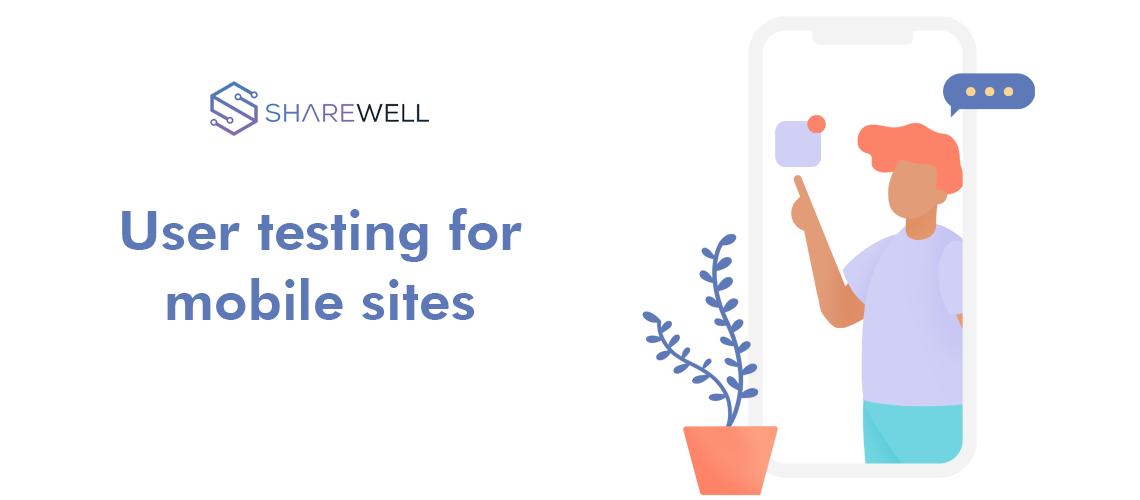 As we move forward, we like to gather information from our clients on a regular basis. One of the questions we ask is what companies want the most for the testing processes. In the past, answers have shifted, but lately, we have seen the necessity of having a way to test mobile sites.
This gave us an incentive to help
out businesses that draw in a lot of mobile users. Over-all, the trends suggest
that if not all, most of the service providers actually have more mobile users
than desktop users. So it really made sense to give access to mobile testing as
well.
Before this new addition, tests ran on full-width browser tabs, which made it possible to use maximum screen space for the test user.
Even though the screen is limited by the testers' environment and screen size, we didn't have a fixed screen size or anything similar in place.
Mobile testing, on the other hand, lets you run a test on a limited size frame, emulating a mobile phone screen. The tester can manually switch views during the test, whether they choose to complete tests in landscape or portrait modes.
As was before, "anything with an
URL can be tested" applies here also. If you, the test creator, have a prototype
ready, just add the URL to the test and you'll be good to go.
Our mobile testing is in its first version, so we haven't fully developed it to suit our vision. We emulate the mobile operating system during the test.
If the website reacts to the mobile device instead of the screen size, mobile testing also emulates the device. At the moment, we only emulate iOS, but this will change in the near future.
We believe that this addition to our service will be another necessary tool for software developers, UX designers, and others, to gather valuable insight from real-world customers, even if they dominantly use mobiles as their way of communicating with the world.
If you have any questions or about our mobile testing developments, let us know. Also, feel free to leave us any suggestions.
Test mobile sites by registering HERE.
Read more on our developments HERE.