We share valuable insights with like-valued people.
No credit card required. CCPA & GDPR compliance.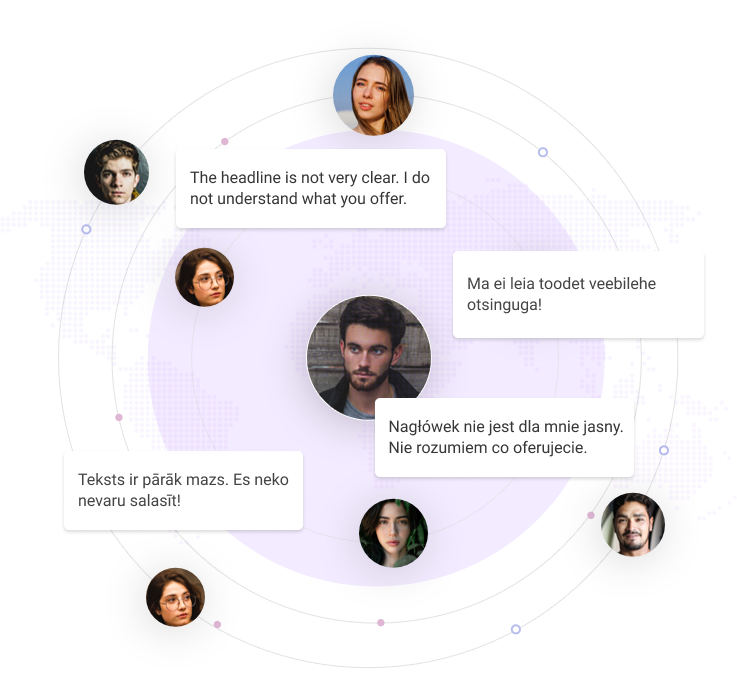 Participants Recruitment Panel
What you get? 20k+ participant panel lets you select users from healthcare, law, supply chain and more than 24 industries in just a few seconds.
Moderated
and Unmoderated
Remote Usability Testing
Once you decide to run a remote test, choose between a moderated usability test and unmoderated usability test. How both methods benefit you?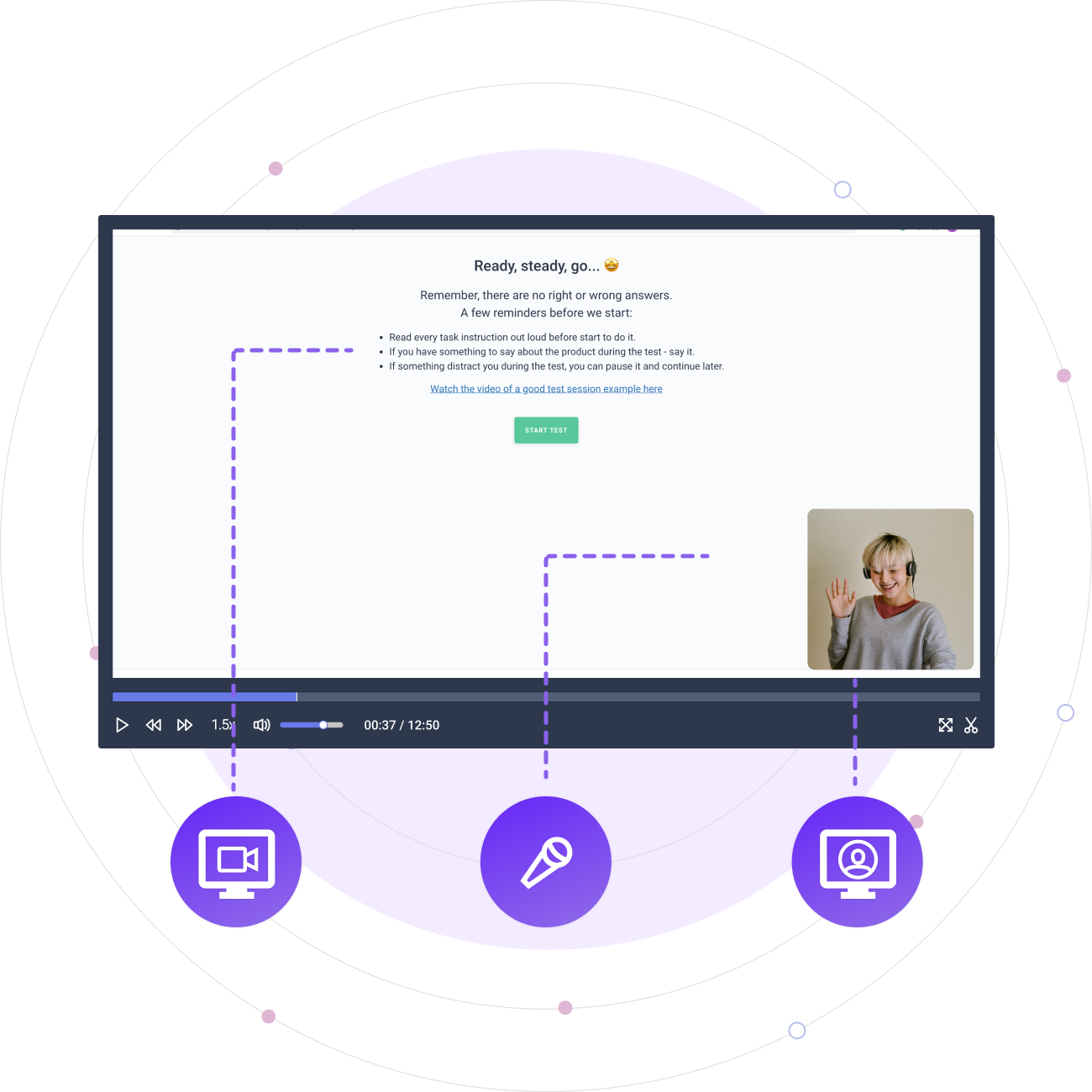 Save your time and receive executive summary of a usability report based on either qualitative or quantitative research. Simple 3-step process will help your business stop burning budget for development of unnecessary functionalities.
Let's talk about your UX goals