Elita Freiberga
April 4
Finest UX Design blogs in 2022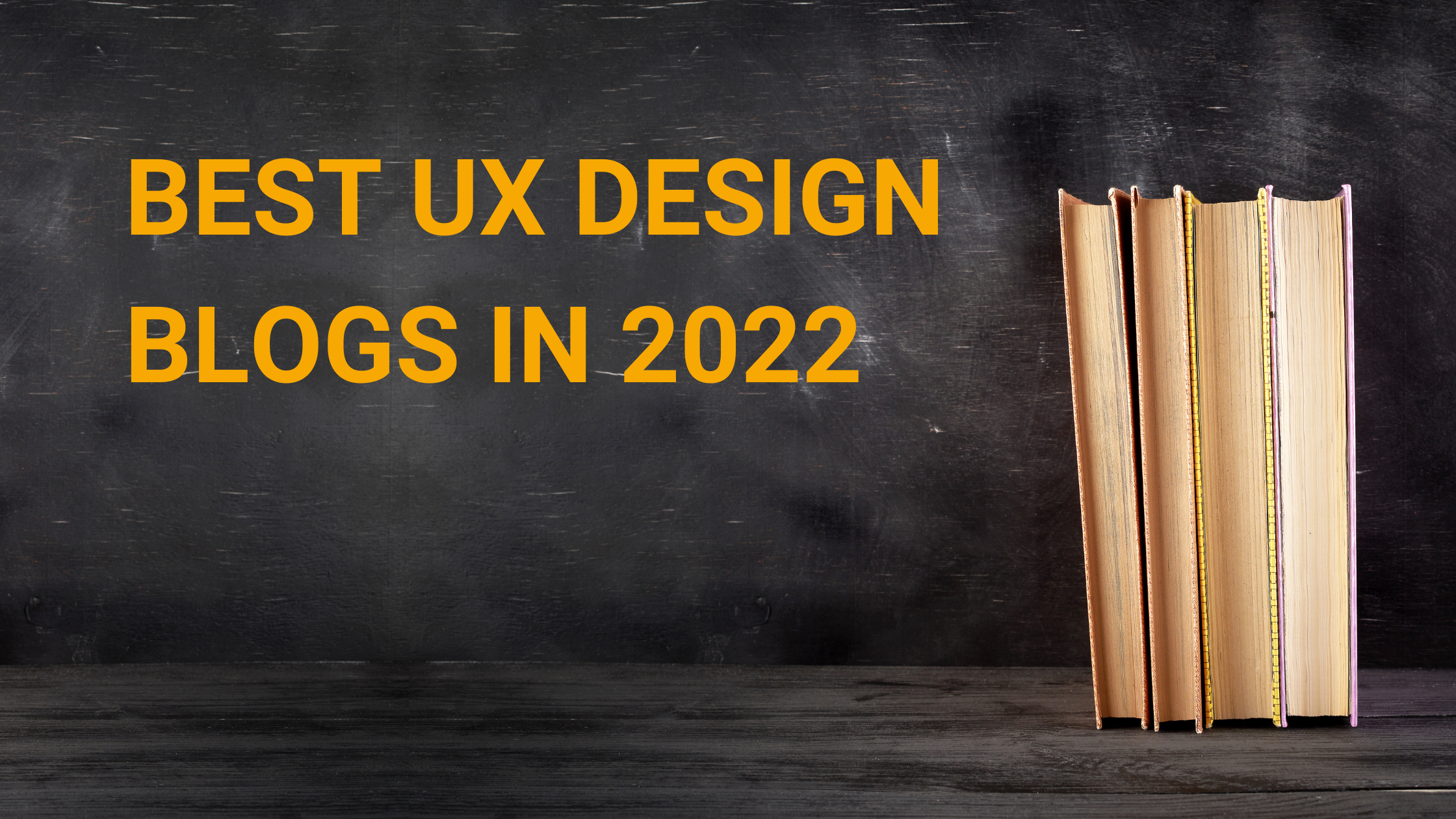 It was challenging to determine which UX design blogs to include in this article because there are so many. We asked in most popular LinkedIn user experience & design groups for professionals to share which blogs they are following. These blogs have been recommended by industry experts and will help you remain informed and learn more.
The internet is full of free resources no matter where you are on your UX journey. However, with so many possibilities, how can you know which blogs are genuinely worth reading?
We've gathered a selection of the finest UX design blogs out there right now to spare you hours of browsing and searching through search results. We arranged blogs in following sections:
UX design blogs for beginners;
UX design blogs for industry insights and career advice;
UX design blogs for inspiration;
Extra UX design blogs.
Are you open to learning about the finest UX design blogs on the web? Let's get begun.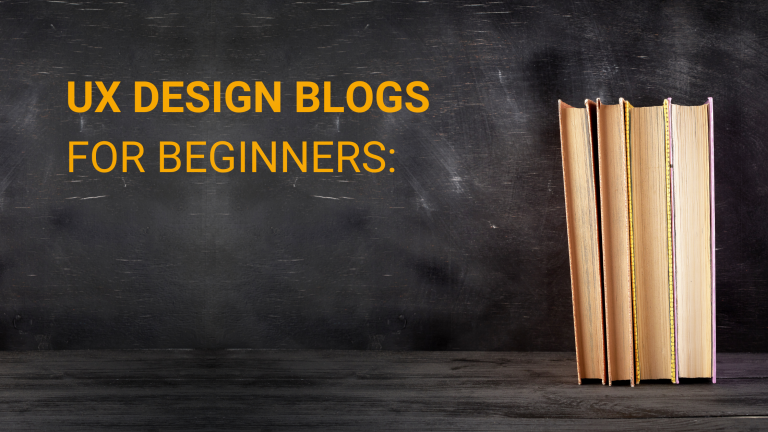 The best UX design blogs for beginners:
The Nielsen Norman Group was created by Jakob Nielsen and Don Norman, well-known UX experts. In fact, in the 1990s, Don Norman is credited with coining the term "user experience." The "articles" section of the Nielsen Norman Group website provides an overview of all the key topics you'll need to read up on if you want to work in UX. You can be sure that the content is both comprehensive and credible. You'll discover straightforward, no-nonsense explanations of fundamental UX concepts and tools and a discussion of crucial themes, including accessibility in design, web usability, and the psychology of UX.
XD Ideas is a new addition to the UX blogosphere, powered by Adobe XD. It was created to appeal to a basic audience, but it is swiftly evolving into a comprehensive UX resource. The blog is organized into logical sections, making it simple to locate what you're looking for, such as how-to instructions for learning the basics, key design concepts and principles, and beginner-friendly job advice. XD Ideas, like UX Planet, offers a diverse group of experienced contributors, so you'll get a mix of perspectives and voices.
UX Planet bills itself as a "one-stop source for all things user experience," with everything from beginner's tutorials to career advice to thought leadership articles. If you're new to UX, check out the UX for Beginners section, where you'll find a wealth of basic content, including a UX primer for non-designers. The beautiful thing about UX Planet is that it includes a broad group of individuals that have come to UX from various backgrounds. So, in addition to the standard manuals and how-tos, you'll find words of wisdom, encouragement, and lots of "real talk" about what it's like to start a career in UX.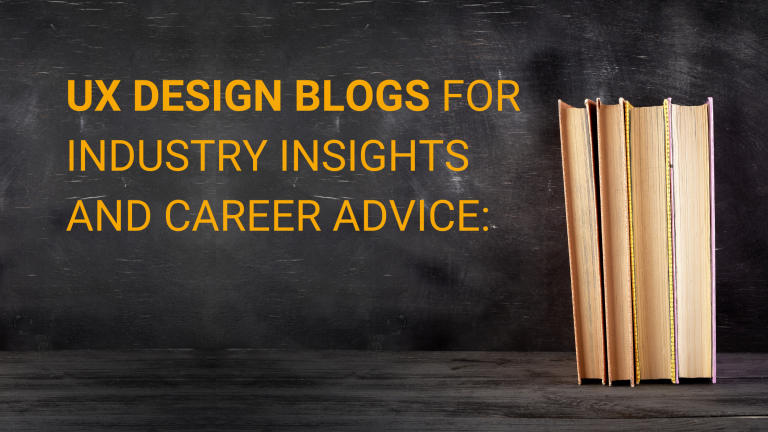 UX design blogs for industry insights and career advice:
This section contains some of the greatest UX design blogs for expanding your expertise and staying current with industry news. If you already know the principles of UX and want to learn more about how it's implemented in the real world, these blogs are for you. The majority (if not all) of the blogs on this list provide good job advice.
The UX Blog, offers exactly what it says on the tin: it provides up-to-date articles about user experience design, user research, and design thinking. You'll discover articles on just about anything design-related, including interviews with industry leaders, interesting new ideas on conventional UX approaches, and a healthy dose of visual and interactive design content. The UX Blog also includes a podcast, with all episodes accessible directly from the blog. If you're keen to keep up with the latest developments in UX and want to gain insight into how other designers are working, the UX Blog is one to read.
The UX Collective, established and published by award-winning designer Fabricio Teixeira and fellow designer Caio Braga. It is the largest design journal on blogging platform Medium. UX Collective, in their own words, aims to cut through the clutter, compile the most essential UX information, and provide it to the community in a more structured and consumable format. Professional designers' insights and learnings, strategies for applying UX design in the real world, and thought-provoking reflections on the design of well-known products and services—not to mention career advice, portfolio tips, and general hacks to help you become a better UX designer—are all available here. You may also join up for the newsletter to get a bird's-eye view of the UX industry.
InVision, one of the most popular design and prototype tools, may be recognizable to you. InVision also publishes the Inside Design blog, which is regarded as one of the best in the field. Suppose you already work in the UX sector. In that case, the Inside Design blog has all the information you need to widen your horizons—especially if you're looking to improve your UX processes and teams, as well as get a better understanding of the whole product design and development process. This is a beautiful site to keep up with the newest UX trends, tools, resources, and events because they're constantly adding further information.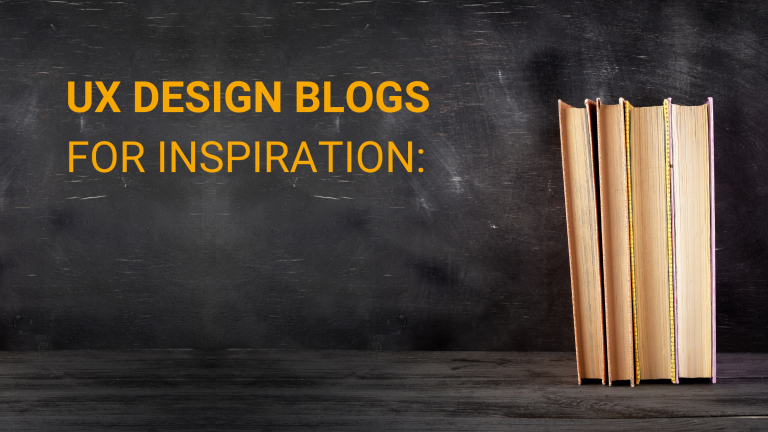 UX design blogs for inspiration:
This section is dedicated to the top UX design blogs for inspiration and ideas, as determined by us. If you're working on a UX project and need some inspiration or help to address a problem, the blogs listed below will assist you in thinking outside the box.
Even though the Awwwards blog appears to be quite UI-heavy at first sight, it is a fantastic source of inspiration for UX designers. You'll find plenty of articles and case studies to stoke your creative fire in the blog's UX / UI section, such as this piece on innovative and unconventional e-commerce experiences, highlighting novel approaches to things like microcopy and website navigation, or this UX portfolio case study. Every part of the information includes visual examples and images that help put the theory into context. If you're interested in both UX and UI design and how they interact, Awwwards is an excellent place to start.
The Facebook Design blog is another excellent source of UX inspiration. This is where Facebook gives you a behind-the-scenes peek at how its design team works, giving you something to think about and take away for your own work as a designer. There are dozens of general ideas and insights that everyone may apply, so the content isn't only for Facebook users. Some of the more thought-provoking pieces, such as this one on using smart design to combat bullying on Instagram or creating with compassion, will get you thinking about the social duty that comes with being a designer.
The Muzli blog is chock-full of UX design case studies, making it a great place to go if you're looking for some inspiration or just want to see how UX theory is applied to real-world projects. The case studies presented come from a variety of designers, offering firsthand insight into how a UX case study should be carried up, as well as the types of issues that UX designers confront daily. This is extremely helpful if you're new to UX design and building your portfolio. A selected list of weekly design inspiration and semi-regular articles providing hints and advice are also available.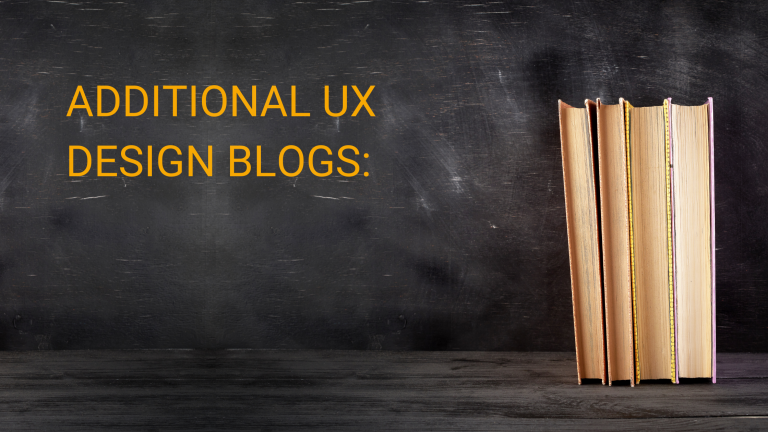 EXTRA: Additional UX design blogs to check out:
So far, we've featured ten of the finest UX design blogs on the internet. In addition to our top ten, here's a list of additional UX design blogs to check out:
We hope this list will help you get the inspiration or information for your design needs. 
Remember, gathering information and inspiration is good, but conducting user tests is needed to ensure you're moving in the right direction with your design. 
Design for them, not for you.
Conduct user research with Sharewell and ensure your hard work suits users' expectations and needs.