Elita Freiberga
March 23
Sharewell vs. UserFeel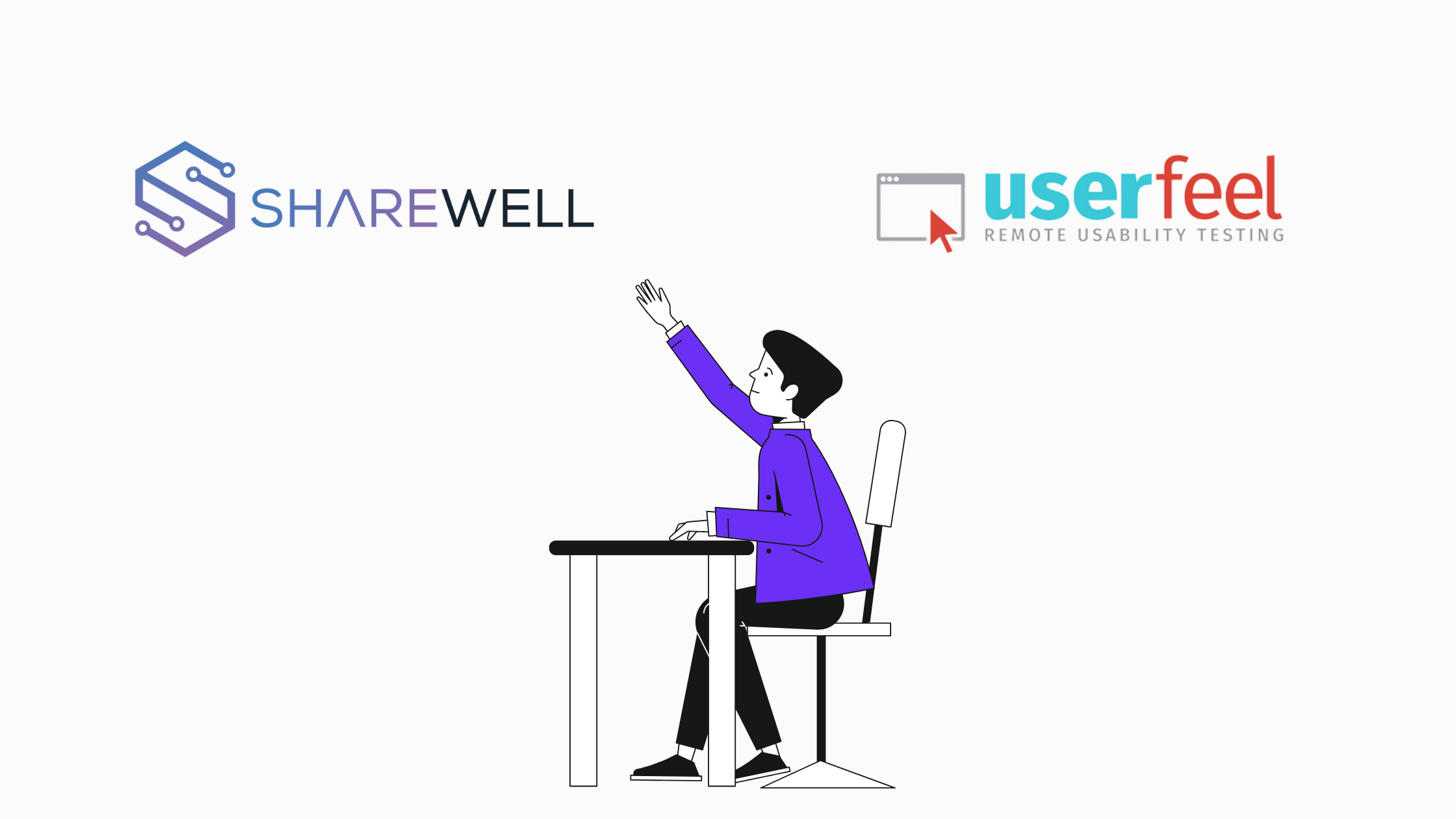 If you're looking for the best free alternative to UserFeel, Sharewell should be your first stop. It has a lot of the same & more advanced features as UserFeel, and it's cheaper. What more could you ask for?
Ultimately, both solutions have their own merits and will likely appeal to different types of businesses for various reasons. Let's look at the main differentiators, and hopefully, it will help you choose the right one for your research needs.
3 main differences in between Sharewell & UserFeel:
Same value for a preferable price
UserFeel price per test starts from 54 EUR and can increase up to 110 EUR depending on length. While with Sharewell, you get feedback from 25- 45 EUR, depending on the research type.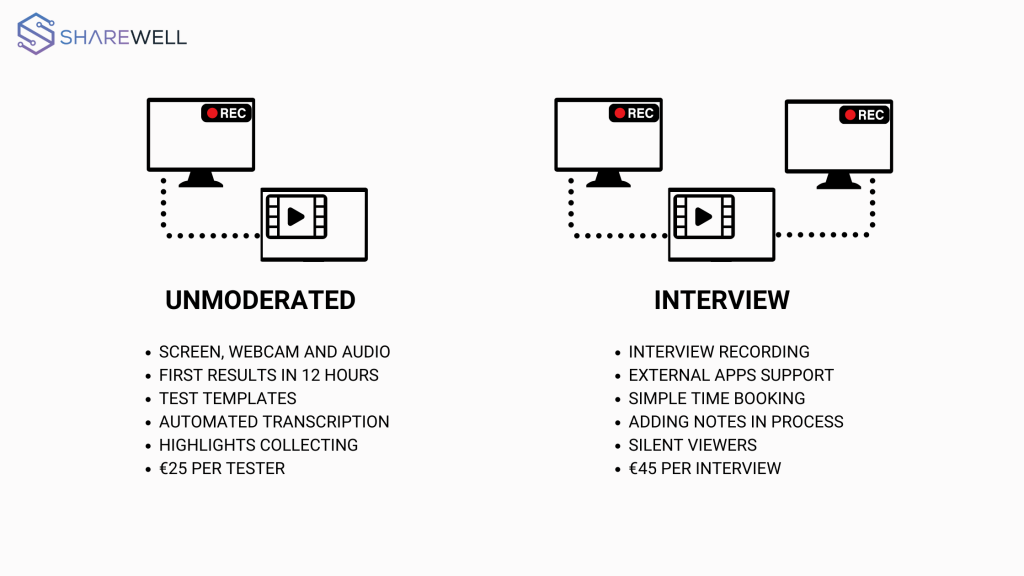 Along with basic age, gender, and location filters, Sharewell allows finding test participants by working industry, status, and salary range. You also can quickly find and hire hard-to-reach participants with screeners. Moreover, every feedback received from the test users is validated by Sharewell Quality Assurance team. As a result, you receive qualitative feedback paying less than with UserFeel.
Progressive transcription
UserFeel has implemented a basic transcription service based on Google Speech API, which is unsatisfactory for specific languages. 
Sharewell's development team has created new algorithms that are improved every day to provide the best audio transcriptions in any language.
No additional software installation for own testers
To use your own user's panel with UserFeel, you must first ask participants to install an application to participate in the test. 
Sharewell provides a simple test link for your own testers, so they can immediately start the session without registration.
Recap of UserFeel vs. Sharewell:
When you're getting ready to release your products, it's essential that you take a step back to ensure that everything is working as well as possible. It's not enough to just drop your newly minted work into the world. You want to do everything in your power to be sure that people find the value that you've so carefully created.
Sharewell comes with several features and options that might interest you if you're looking for a more advanced way to recruit participants for usability testing. It also costs less (53,7% less, in fact), making it a very viable alternative.