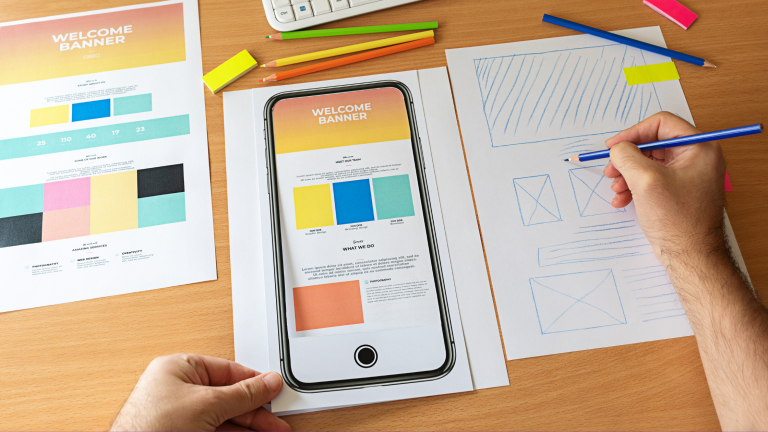 Test prototype on desktop & mobile devices
Create a prototype user test in 5 minutes, and receive the test results in less than a day!
Sign up and create an account in a blink of an eye! Conduct user testing on desktop & mobile devices.
Friendly with all prototyping platforms
Test your prototype created on the most popular prototyping platforms, including Figma, Adobe XD, Sketch, Axure, InVision, and Proto.io . Once your design mockup is ready, use the URL to share with test users.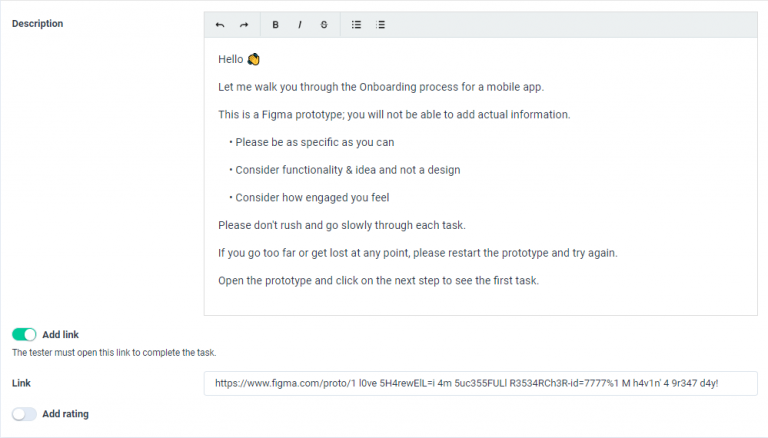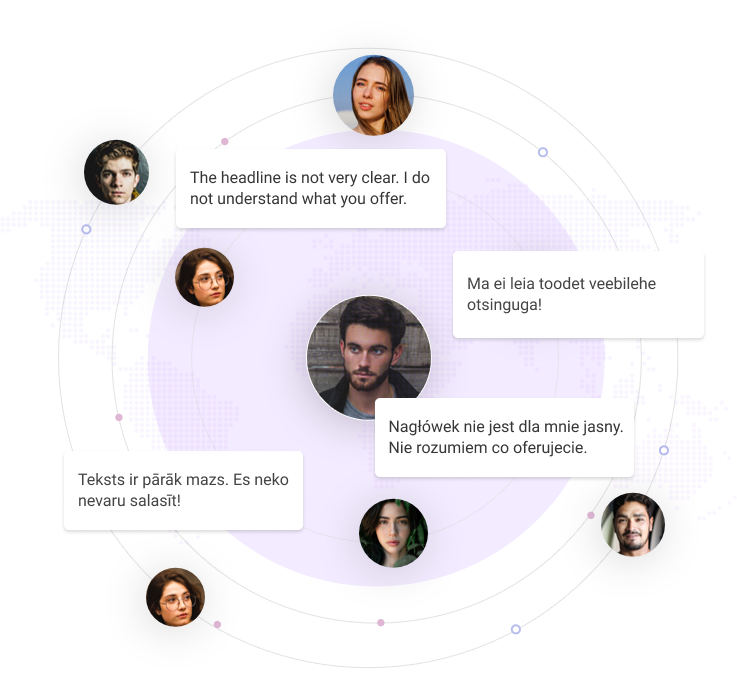 Hire participants to test prototype
Hire test users or share a test link with your colleagues, friends, and existing users. Sharewell offers to recruit test participants at the best prices.
Sharewell is awesome, I made a test with 8 participants on Monday afternoon and had all the answers on Tuesday morning. Also 7 participants were really good and gave us a lot of insight on the service we were testing. So making UX life in ADM so much easier!
I think Sharewell is a good tool and I am looking forward to using it more on our projects. Keep up the good work!
Awesome idea, went as a tester through Sharewell to test an app, everything was organized great and went super smooth. Good luck for the future!
First I was a little doubtful but after having a demo with the Sharewell team we launched our first tests. It was surprising how easy it was to set up a test and how fast we got responses.
Unbeatable pricing.
Sharewell offers a simple Pay As You Go model. A fixed price for user interviews and unmoderated user tests makes planning annual budgets simple.
Unlimited own test user pool usage.
Sharewell allows running usability tests with your own testers pool with no limitations. Get as many responses as needed for your prototype test.
Test participants recruitment.
Sharewell offers more than 20 000 pre-sorted and pre-screened testers. Hire test participants with a few clicks. 
Automated voice & screen recording.
Sharewell records the tester's voice & screen automatically. Latter, you can download the video as many times as needed.
Participant targeting tools.
Along with basic age, gender & location filter, find test users by working industry, status & salary range. Use screeners to reach a narrow audience.   
Progressive text-to-speech.
Sharewell's development team has created new algorithms that are improved every day to provide the best audio transcriptions in any language.
Run prototype tests in any language. Find participants who speak in any of almost 100 different languages or a combination of them.
Pay the same for any size of the team. You pay only for the test results. Invite any number of your colleagues.
Got questions about testing prototypes?
Let us show you around and answer your questions. Sign up for a free demo and find out if Sharewell is an excellent match for your testing needs.