Mark Müürsoo
May 8
Achieving third place in Ajujaht: what did we learn?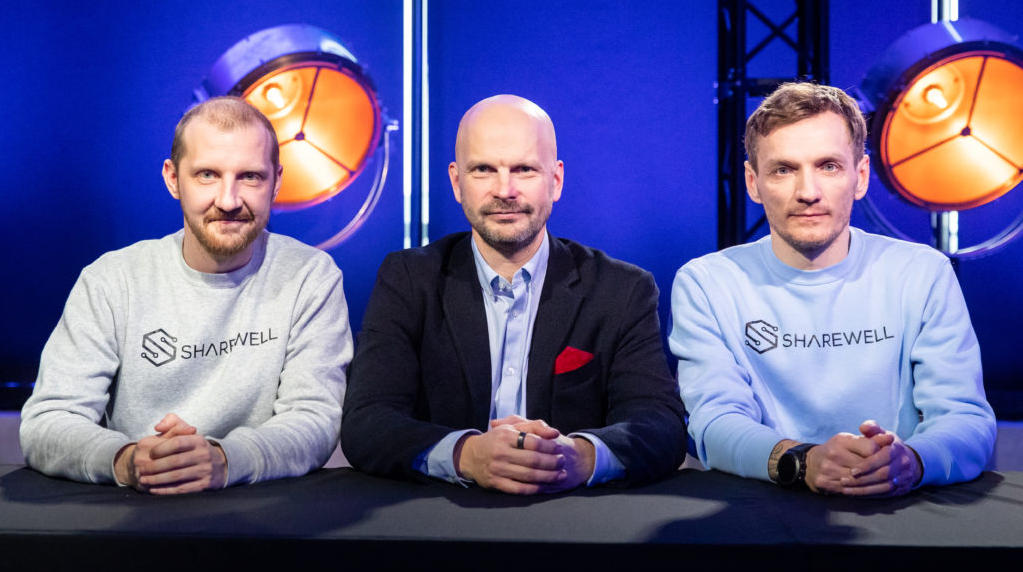 Ajujaht is a business competition here in Estonia, where people take part in challenging themselves and their ideas to succeed in a business environment. The participants take part in a highly supportive ecosystem, where they are supported by mentors and investors from the startup scene. The prize fund of the competition is 140 000€ and as a show, it is a household name in Estonia.
Sharewell was a competitor in Ajujaht's 19/20 season, reaching the show's final and walking away with third place. Even though everybody likes to win, the most valuable takeaway from the competition was the lessons and experiences acquired during it. These lessons helped us understand the vital processes of business, teamwork, and above all, product development. The course of the competition was very important in our success and now we would like to share a few ideas and thoughts as well as lessons we acquired during our time in the competition.
Important lessons gathered from Ajujaht
During our time in Ajujaht, we improved our product immensely. We could develop our product and enter the market very early. Because there are very clear objectives that you need to achieve, the whole process becomes focused. A clear framework of tasks that need to be done set an aim to finally come out with a product that works.
A lot of valuable feedback was gathered from the client meetings we had. This feedback helped us define our product and make adjustments as well as leading us to conduct our first pilot experiments. The feedback was largely positive, mostly in situations where we developed new functions quickly, sometimes leaving our clients surprised by the time it took. This in return made us more trustworthy as a partner. We learned that your reactivity in client communication is necessary for us, especially in situations where deadlines are a week or even a few days away.
Our teamwork was prosperous. We share the same vision on what Sharewell needs to be. Weekly meetings during the show and continuous teamwork kept the focus sharp, giving us progress. Overall, the competition's goals are very clear and the plan of action explicit. We learned a lot from the competition and its process. Our product developed at a fast pace as well.
Sharewell's product development
Before creating Sharewell, we researched different methodologies of testing. Even though we found 60 different testing methods, creating them all was pointless. We decided to create four of these methods, being the more important ones. A fifth one was added later.
Nowadays we have moved to a phase where we focus on the saved sessions of a test user. In our mind, this is the right choice as there has been a lot of interest from our clients. As we have changed our product a lot and developed and added new functions, some of the first options have been removed. These options didn't get much traction, so they became somewhat obsolete.
When developing new functions, we try to turn to our users and try to estimate if there's a market for our new addition. We value the opinion of our clients and their input is vital in these developments. We also look for any competitive advantages a new function can add to our product. At the moment the advantage is there. If the main problem before was for businesses to find test users, that are also their clients, then now we are at a point where we are already solving this issue full-time. We have a large userbase, a lot of them are willing to show themselves on their webcams and give insight in audio form.
Sharewell became a better product because we are quite self-critical. We were and still are quite critical about feedback as well. It's necessary to listen to clients and understand them, but it's as important to be selective. Every piece of feedback has a point but applying all of these pieces will make the focus of product generalized, losing its uniqueness.
This idea was also given to us by PitchDrive, an incubator in Europe, who told us that Sharewell is a great product, but at that time we were trying to push it into an over-saturated market. Being universal just does not cut it, so we had to focus our product. We found out the importance of developing user experience and session saving functions. This makes the whole process between the tester and the business more immediate because you could then see the face and hear the voice of the test user as well as see the actions they are making while testing your product. Creating an option to transcribe audio into text automatically also became available.
Thanks to PitchDrive we could develop our product even further. Before we were trying to make different tools for different problems, but now our focus has shifted into creating a sophisticated tool that can help solve all complex user experience related problems, without the need to swap tools throughout the process. Right now we have reached a destination where Sharewell can help you test prototypes, webpages, user experience, and so on. Anything that you can attach an URL to, is possible to be tested with Sharewell. You can see the test user, hear their voice and commentary, or read all of the insight afterward from a text file. You can learn more on these topics in our blog: www.sharewell.eu/blog/
Test users and clients find Sharewell organically
At the start of our journey, we had a few problems with finding test users. Before the show, our userbase contained about 1000 users and had to communicate outbound to find them. At the end of the show, when we had already gathered a lot of traction, our userbase neared 2500. The aftermath of the show was phenomenal and this helped us almost triple our userbase. We are in a state where we have about 7000 test users and every day tens of new users register their accounts. Our need to search for new users has vanished.
The influx of users is also motivated by the fact that new clients have posted their tests on our site. A few clients we acquired during the show, became key partners. This was all achieved thanks to Ajujaht and its brand. Getting into the top 10 ideas was helpful, but getting a third place was even more important.
Participating in the show is great and a very good experience overall, but taking part won't guarantee anything. You have to put in the work yourself. We got a lot of good feedback at the beginning of the show, but after getting no further reactions from clients, we were stunned. Ajujaht won't guarantee success but gives you the tools to help you achieve it. The same idea carries us forward and kept us grounded. This didn't help us develop ideas of being wanted by all, just by taking part in Ajujaht. In conclusion, Ajujaht helps you open your first door. What happens after it and how to open the second or third one, for example the one that gives you the deal, is for you to figure out and achieve. The competition and the show around you are just there to act as a background force.
Reaching our goal
Right now we can say that we have reached our goal to create a product that works. Besides reaching our set out ambitions, we have found our spot in the Tehnopol Startup Incubator. We will continue working with our mentors Ivo Remmelg and Heidi Kakko.
The whole process itself helped us define ourselves and our product. With concrete deadlines, our activities didn't fall apart and we had focus. We are now confident in working in stressful situations, having been around cameras and tough clients all the time. Our teamwork is like a well-oiled machine and we can work with any difficult situation we are given.
In the eyes of the product, we have developed something that is competitive and has an advantage in the market. The phase of trying to offer different tools to different problems has passed and now we offer a sophisticated tool what can help solve complex issues what are there concerning customer experience. You can adjust the testing process to suit your needs, monitor the testing process, and save the results for later analysis.
The lessons and experiences we acquired from Ajujaht are still very valuable to this day and we gladly commend the competition. For now, we will put all of this knowledge into practice and make Sharewell into a better product.