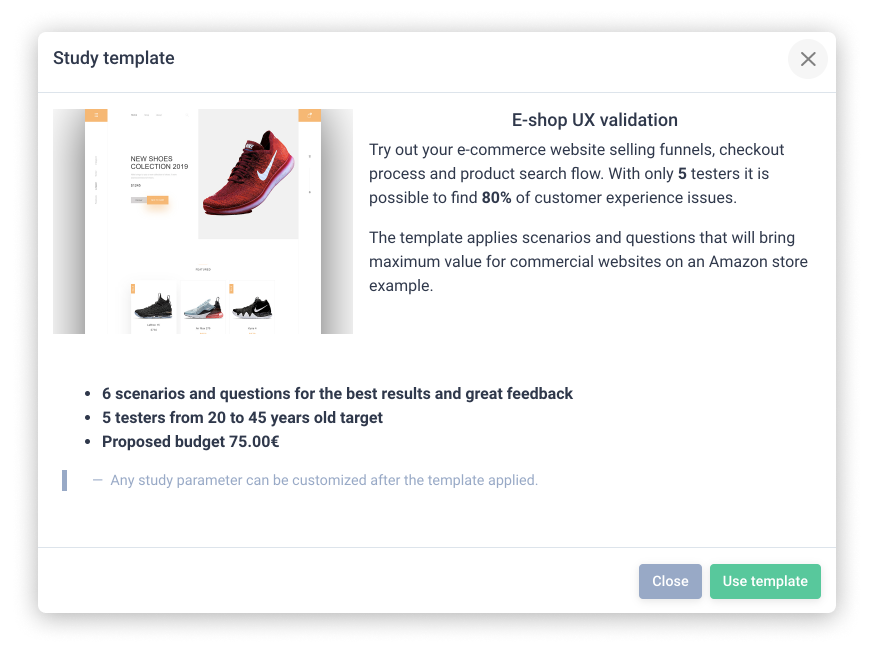 Set up a test in 5 minutes
Using Sharewell's test planner is easy as ABC. You can build your test from scratch or use one of the many templates created by Sharewell's UX team.
We have testers from your target audience
The days of recruiting your own testers are over. Sharewell's simple recruitment tool allows you to find suitable testers from your target audience. Use demographic filters like gender, age, location, language, employment status, industry and many other criteria to start testing with your ideal audience.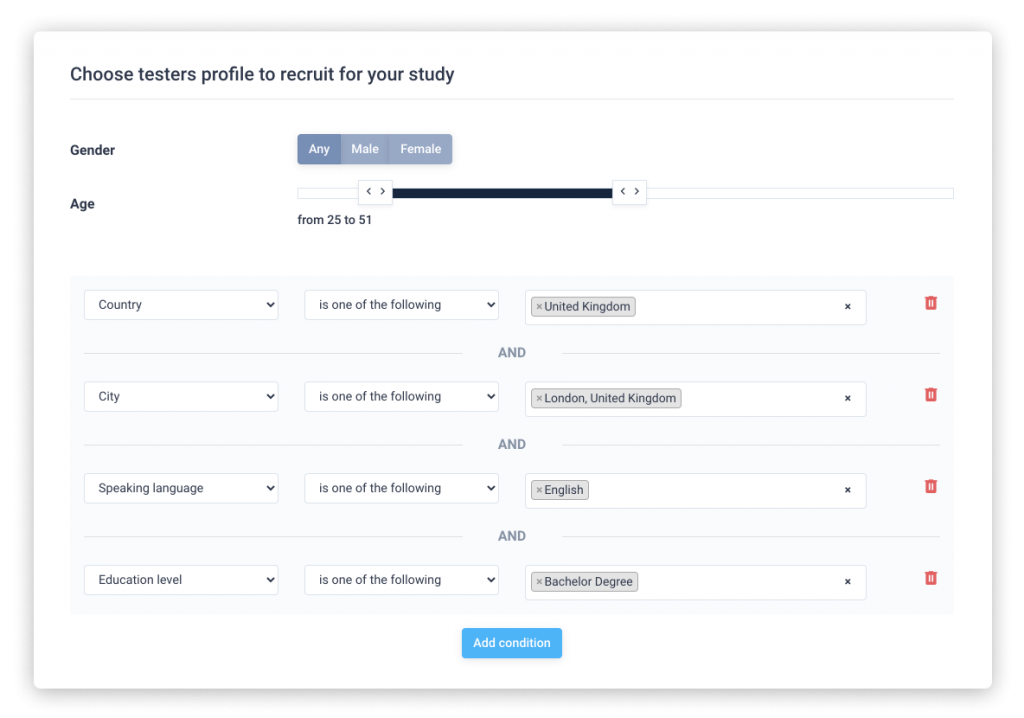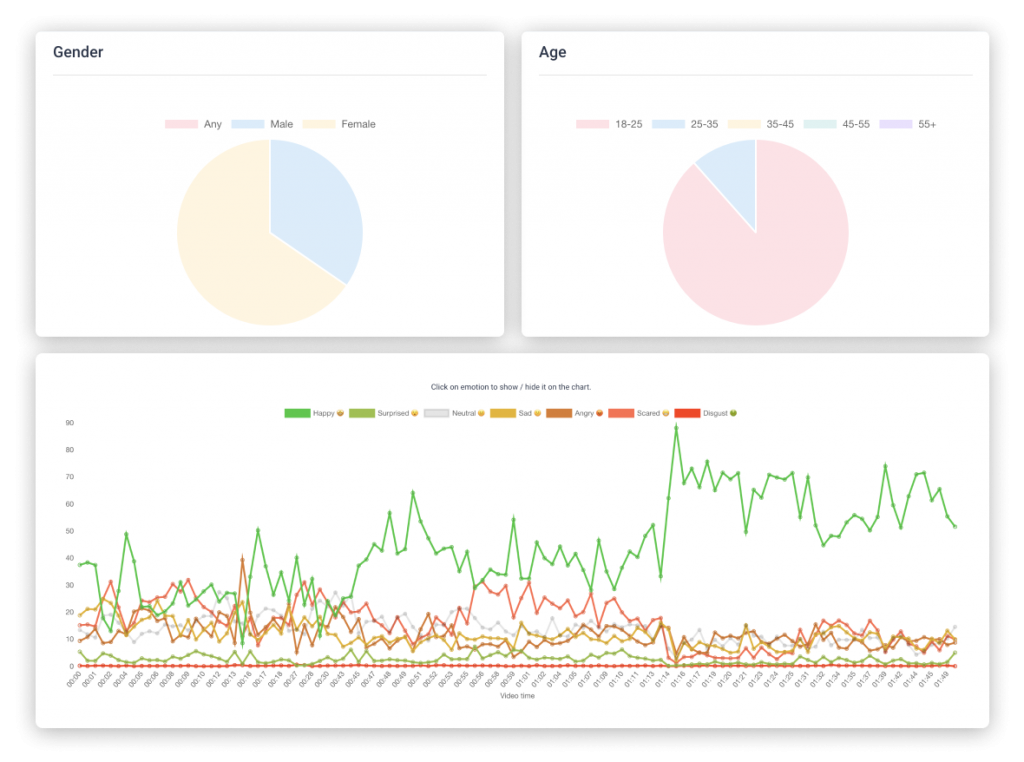 Analyze faster with AI-based tools
Track every user action on the website, analyze emotional responses and engagement, or convert tester speech to text. Sharewell's automated AI-based tools help you uncover insights faster.
Only pay for proper results
Sharewell's Q&A team reviews every single session to ensure that the session results are useful for your user research studies. If the session quality is low, we'll recruit a new tester, free of charge.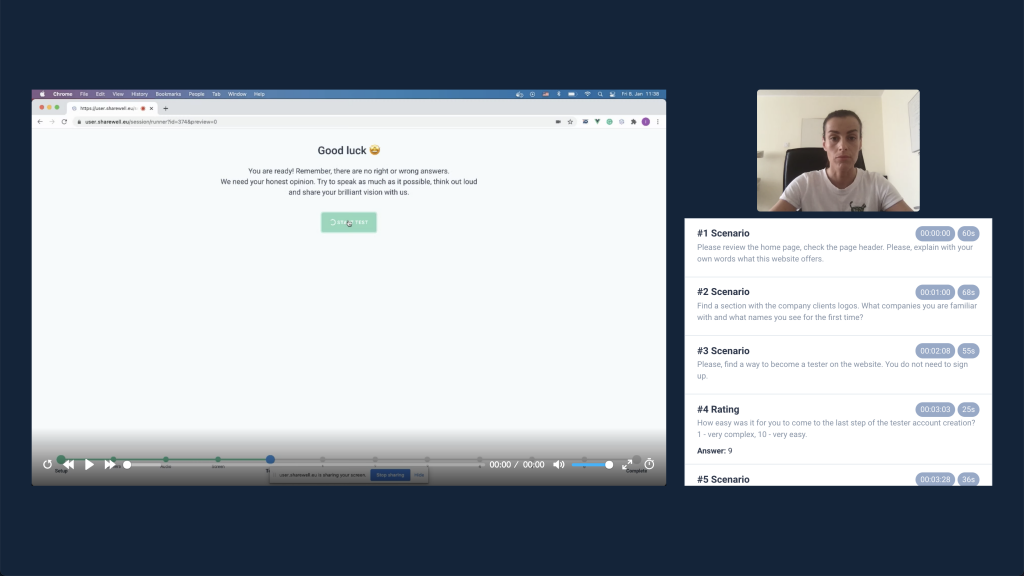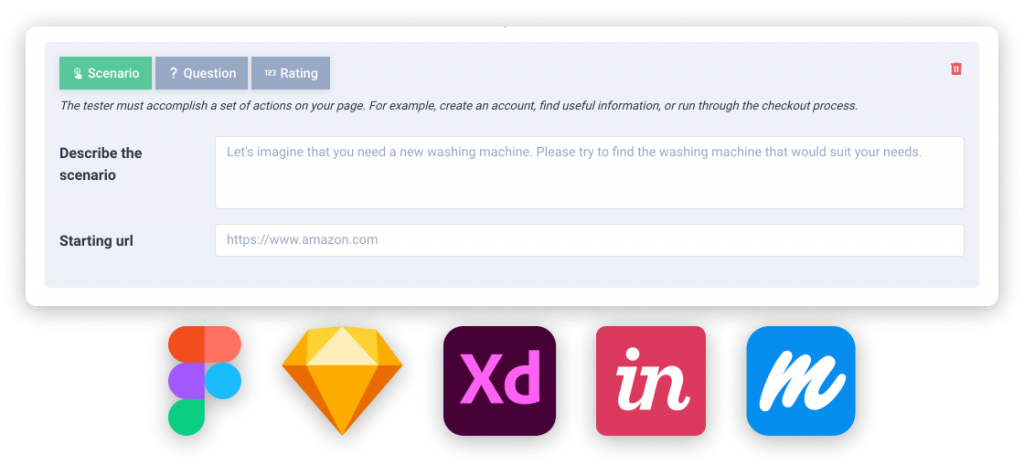 If it has an URL, you can test it
Any site with a URL can be tested with Sharewell – be it existing products and websites or prototypes. Figma, Sketch, Adobe XD, Marvel, and many others can be used to create tests with Sharewell.
Try our 1 month free trial!
No credit card required. Only pay for testers. No platform fee.
Ready to start? Try it out for free.
Our 1 month free trial doesn't require credit card info. It only takes 10 seconds to set up an account.