What can we offer to you and what makes us different from the competition?
We will connect you with suitable testers
You define the type of testers you need and we will send out an invitation to people who fit the profile! Our pool of international testers is always growing. You don't need to worry about finding suitable participants on your own anymore. Search for and select testers by gender, age, location, working and personal life criteria.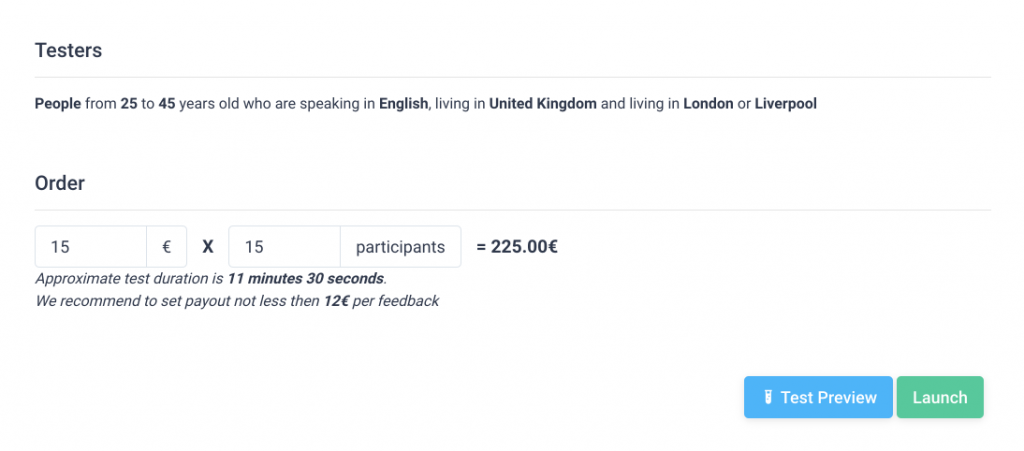 By setting the price you are willing to pay for testers as well as the amount participants, you have control over the entire budget. We'll also give pay suggestions based on the duration of your tests. This is to attract more suitable testers, but you'll still have the final say!
Tools that simplify session analysis
Session analysis is easier thanks to our set of helpful widgets. Use speed controls, clip creation or notes widgets to make analysis faster and smoother.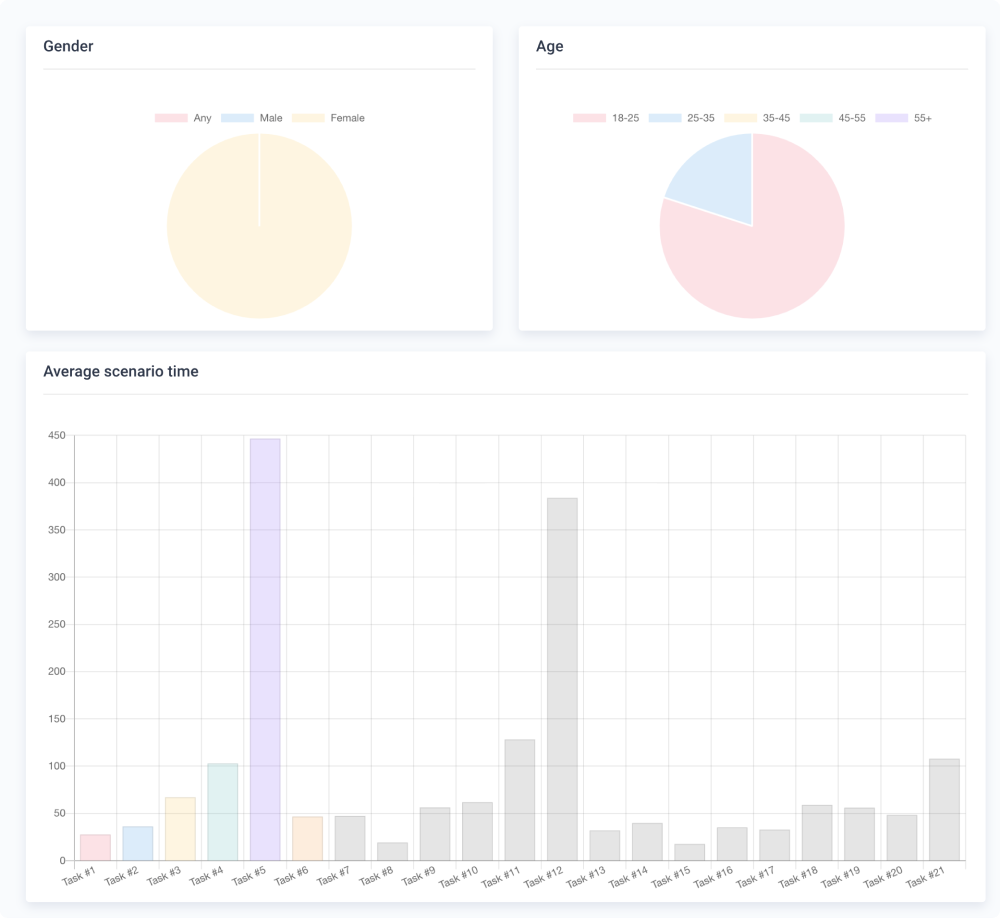 Quantitative data and charts
Aggregate session results into quantitative and charts with our reports tool. This will allow you to see over-all study statistics, trends and help make general conclusions.
Sign up know and we'll get you
the right answers from the right people.